Can blogging make you rich? A pretty interesting question, right? Let me help you find an in-depth answer to this popular question with great examples of some of the richest bloggers on this planet.
So you want to become rich through blogging?
But, is it even possible in 2021?
It's one of the most common questions. Almost all the new bloggers or entrepreneurs who want to start a blogging business have this question in mind.
Why?
Because the blogging competition is going big, and the new bloggers are still doubtful whether they can get rich through blogging in 2021.
Well, if you're looking for a short answer, here it is:
"Definitely, Yes!"
Very short, right? Do you need a more detailed answer that satisfies you?
Great. Then, continue reading…
Can blogging can make you rich in 2021?
Blogging is a business, and it can surely make you rich no matter when you start, but you've to give your arm and leg to grow it. Even though blogging seems easy, it requires hard work, dedication, and passion to succeed as a blogger.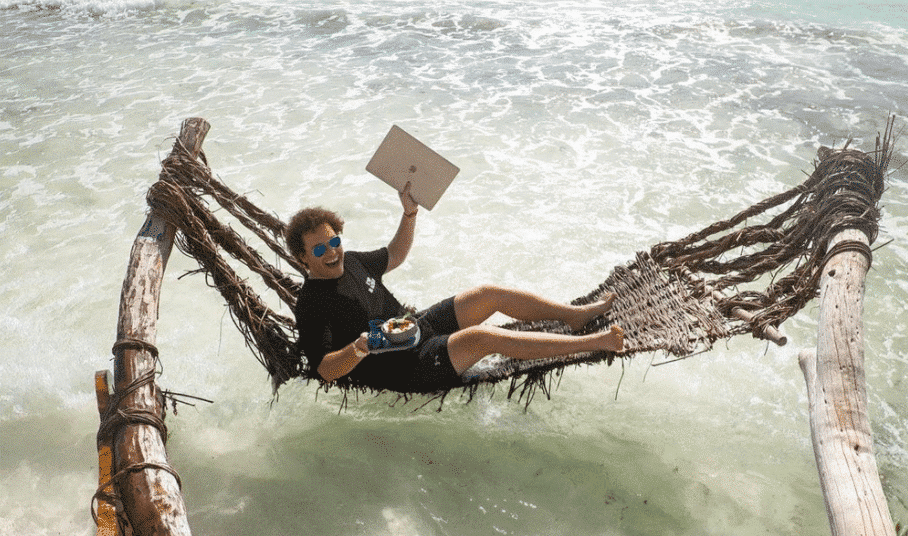 So, if you're looking to get rich through blogging, here's the first step:
Start your blog today.
Honestly speaking, it takes less than 20 minutes to start a blog. And, it costs less than $100 per year to run your blog and maintain it.
Pretty cool, right?
Click Here If You Need Step-by-Step Tutorial to Start a Blog from Scratch, Even if You are a Complete Beginner with Zero Experience.
And when you've started, here's how blogging will make you rich.
How to Become a Rich Blogger?
Obviously, the first step is to start a blog.
When you have your blog, you are free to monetize it the way you want. There are many different ways to make money blogging, such as:
Display ads
Affiliate marketing
Sponsored posts
Selling eBooks
Selling courses
Premium content
Collecting donations
Read my most comprehensive guide on how to make money blogging in 2021, and you'll get to know almost everything about it.
Choosing any of the above-mentioned methods or even some of them together can make you rich if you keep writing with consistency.
It's hard I know. But, it's not impossible.
It might take some time to establish your blog, but you can generate six to eight-figure income in the background once you're on the path.
That's a Guarantee! 🙂
So, what do you exactly need to become a rich blogger?
To be honest, no one can't get rich with a magic wand.
Just like any business, blogging requires a mindset, dedication, immense learning in your field, and the motivation to write regularly. If your goal is to become rich through blogging, I'll unleash seven best ways to reach your goal.
Let's get started.
1. Start with a 'Money-Making' Goal
Do you know why some bloggers don't end up making money with their blog instead of their dedication, commitment, and hard work?
They don't keep an eye on every opportunity to monetize their blog.
When you start your new blog, you shouldn't only be writing for it. But, at the same time, you should also be looking for ways to monetize it.
It will not only boost your blog's reach but also generate passive income.
And then?
You'll be motivated to work more so you can earn more money.
This is all possible when you have got a rich mindset.
What is a rich mindset?
It's a mindset or thinking pattern that always looks for new opportunities to improve your income. With this mindset, you'll always be learning new things and bringing new and updated content for your readers.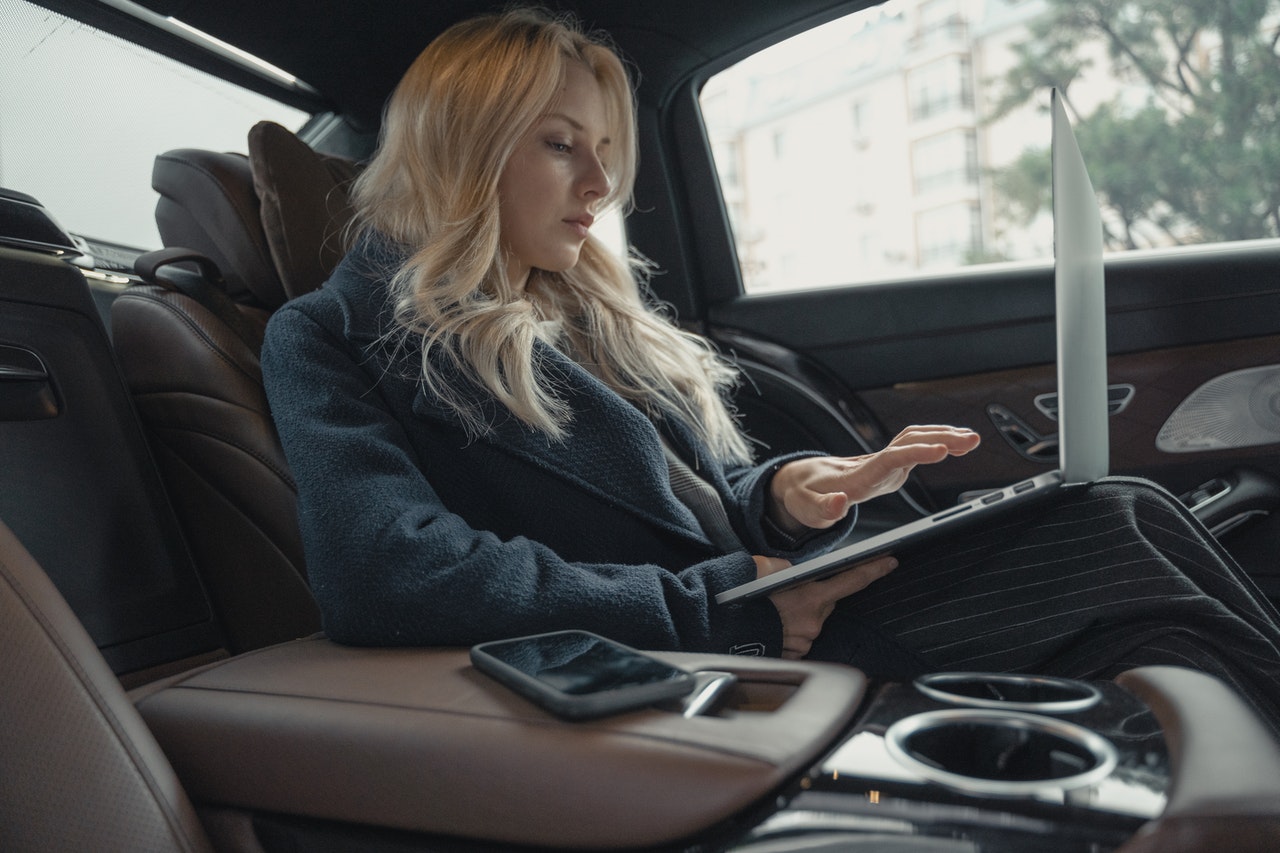 The benefit?
When you come across any big or small opportunity to grow your blog, you would never miss it. That's why it's essential to start with a rich mindset.
So, how to develop a rich blogger's mindset?
Read a lot about your niche, so you have immense knowledge of the subject.
Invest in yourself. Take blogging courses, attend webinars, or explore the internet to become a valuable blogger of your niche.
Keep bringing new updates for your readers to grow their interest in your blog. Also, it helps you grow your blog content and get more organic traffic.
2. Choose Your Niche Wisely
If getting rich is the sole purpose of your blog, then you should never start with any random niche. It's a smart idea to choose a profitable niche right from day 1.
Here are some profitable blogging niches:
Making money online
Lifestyle blogs
Fitness blogs
Finance
Marketing
Considering this, it's essential to choose the niche that isn't only profitable but also has a broad scope in the future ahead.
Blogging is a long-term game.
So a starting a blog based on a tiny niche may not be a good choice.
And to be honest, if you're passionate about any niche that doesn't have the potential to generate money in the future, it's best not to start with that.
I'm saying this because a niche decides your income stream.
And if you choose a niche that doesn't interest the audience, it won't be good.
Useful Resources:
3. Build Your Network
The most important thing that matters in blogging is the number of visits or page views you regularly receive on your blog.
It decides your income and also your viewership.
And, you know what?
You can't get a massive number of views if you've just started your blog. For this, you need a strong network to share your blogs and get traffic on them.
So what to do to build your network?
Start with finding the bloggers who share the same niche as yours. Interact with their blogs often and leave comments to initiate healthy communication.
Why?
Because it's a great way to increase your network with other bloggers, so they start knowing you and can also reshare your blog posts.
Secondly, you can also join online blogging communities to grow your blog.
In my case, it has helped me a lot.
Remember that you can only become a rich blogger when you have massive traffic coming to your site. That's why blogging communities can be really effective.
So, always network with other bloggers and also tell people about your blog when you meet them. It won't impress everyone, but a few can show up and become a daily reader of your blog. Quite easy, right?
But, this isn't enough.
Here are some other tips for growing your network.
Guest posting on other relevant blogs
Social media networking
Writing on LinkedIn, Medium to grow your fanbase
Connecting with other bloggers in your field
4. Build an Email List
Do you know your website traffic increases 10x when many users are directed simultaneously to your blog?
That's the truth! But how's that possible?
With a long list of email subscribers!
And for this, you need to start collecting your readers' emails from scratch. It's easy to collect emails from your readers. First, give something of value in return of their emails. For examples, I run a 14-day-blogging course through email.
It helps me grow my email subscribers and help my readers at the same time.
To build an email list, the first step is to sign up for an email marketing platforms. There are many platforms you can join.
Here are some of the best email marketing platforms:
All of the above-mentioned platforms are free to get started. So, go ahead and try any one of these. I use GetResponse for email marketing.
The email lists help me drive traffic to my blog, on demand.
Once you have enough subscribers on your blog, it's a smart idea to start sending emails with links to your blog posts and witness your traffic growth.
And, do you know?
Email marketing provides an impressive 3800% ROI that's $38 for every $1 spent on email marketing platforms. Pretty cool, isn't it?
Probably, one of the best advice to become a rich blogger in a short period of time is to grow your email list while also writing for your blog.
5. Monetize your Blog from the Start
In my ten years of blogging, I've experienced one of the biggest mistakes bloggers commit is that they don't monetize their blog right from the start.
They wait for a year or two to pass then they start thinking about the monetization process. That's a big NO if you want to get rich through blogging.
I know… I know… it's hard to monetize a blog when you just got started.
But don't you think, there's still room for monetization.
It's, however, true that some monetization methods work when you have got a massive chunk of traffic on your site, but there are some effective methods too.
Here are some of the best ways to monetize a blog:
Display Ads – You can start displaying ads on your website when you have 30-50 pieces of articles on your blog. The ads will take time to generate income, so it's better to start with this process early.
Sponsored Posts – You can collaborate with some small or medium brands to sponsor a blog on your site for them. This won't give you a lot of money but will create a path to explore more income opportunities.
Affiliate Marketing – You can choose some medium-scale products of your niche and start earning through affiliate marketing.
All these income methods are best for beginners to generate passive income in the blog's initial stages and can help you become rich as time passes.
Relevant Resources:
6. Target Search Engines
Out of all the methods, the best way to grow organic traffic is through search engines like Google, Bing, and DuckDuckGo.
It's only possible when you write search-engine-optimized posts.
Didn't get it?
Let me elaborate on this in detail.
There are specific search keywords of the blogging topic which have high volume. When you include those keywords in your blog posts, it has a higher chance of ranking on the top of search engine result pages.
So, if you want to get high-quality traffic on your site, you should write SEO-friendly articles on your blog. Focus on the keywords you use within the articles.
How to find good keyword ideas?
You can use free keyword generation tools like Ubersuggest, Google autosuggest, and Google keywords planner to get the right keywords for your topic.
Here are a few more keyword research tools:
You can also use SEO tools like SEMrush to find SEO related errors.
Once your post is SEO optimized and ranked on the first page of search results, you'll start getting views and clicks to your blog.
It will add to your income and help in your goal to become a rich blogger.
7. Study Rich Bloggers to Get the Inspiration
If you want to become a millionaire through blogging, you need to study the richest bloggers who have already crossed this path.
Don't worry if you don't know about them.
Because I'll quickly introduce you to some of them.
So without wasting any more time, let me introduce you to some of the richest bloggers who started from zero and became really rich by blogging.
And, this isn't funny!
They started it as a side hustle, and now these bloggers are earning what thousands of bloggers can only dream of. Quite motivating, right?
10 Richest Bloggers in the World
Want to become rich through blogging?
If so, it's a smart idea to learn about some of the richest bloggers who made it really big online. Some of the blogs are generating millions of dollars.
Let's meet them one by one.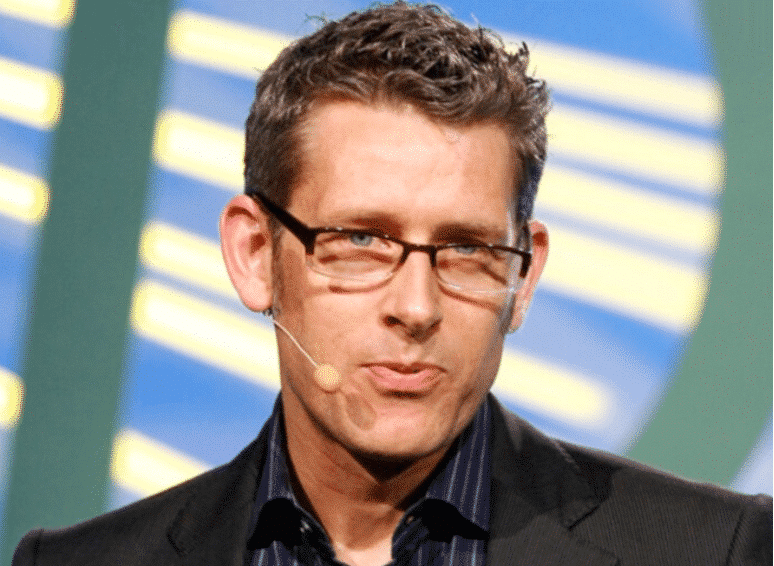 Matt Marshall launched his blog Venture Beat as a side hustle in 2006. He was a journalist and used to write in his free time for his blog.
Now, his blog is one of the most popular blogs in the field of entrepreneurship and technology. He guides people on how to make the most of their investments and offers quality content in news and stories.
He earns above $100,000 per month from his blog. He also has a team of 40 people who are working under his leadership.
If you want to be a credible and rich blogger like Matt, you also need to start your journey today. The best thing is that it's fairly easy to start a blog nowadays.
Click Here for a Step by Step Guide to Start a blog.
Who doesn't know the world's famous design platform Smashing Magazine?
It was also started as a personal project to educate the community about design tips and tricks. And now, this is one of the most popular blogs when it comes to knowing everything about design.
Created in 2006, Vitaly Friedman now earns an estimated $190,000 every month, making him one of the richest bloggers of all time.
Isn't that astounding?
If you're looking for motivation to become a rich blogger, I want you to meet Pete Cashmore of Mashable, a technology blog.
He started his blog in 2005 with his passion for technology. He used to write articles on culture, lifestyle, and how tech is reshaping our lifestyles.
Within 18 months of launching his blog, he reached 2 million readers a month.
Now his blog is one of the leading spots to tune in for daily reads.
The best part?
His blog earns almost $65,000 per day and around $2 million per month. Pete is one of the richest bloggers in the world generating millions.
So can blogging make you rich?
Yes, definitely!
Start today!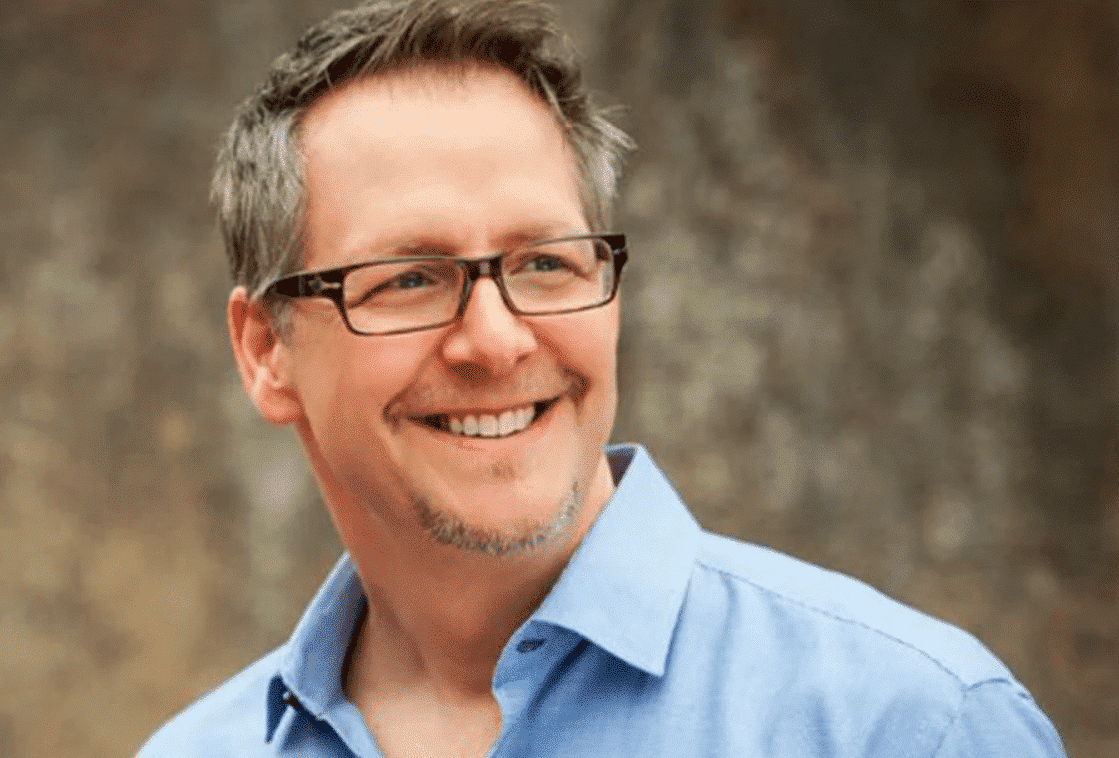 If you're a writer or a content marketer, you must have heard about Copyblogger, a renowned website for marketers.
The mastermind behind this website is Brian Clark, who started his blog in 2006 to teach people about content marketing.
Created as a one-person blog for his love for writing, it has now evolved into a highly profitable company with 8 figure income in annual revenue.
But one thing that's most applauded about Brian Clark is that he has maintained his blog quality throughout the times. This makes him not only one of the richest bloggers but also a successful one with a loyal fanbase.
Smart Passive Income is the go-to resource for people looking to generate money through Internet jobs with flexibility.
It's the initiative of the successful blogger Pat Flynn who started his blog when he was hit by an economic recession in 2008 and was laid off from his dream job.
From there, he started his entrepreneurship journey as a blogger and motivator to create flexible jobs from home.
Now, he withdraws an average $200000+ monthly from his blog.
Pretty amazing, right?
You must follow his footsteps if you have plans to become a rich blogger.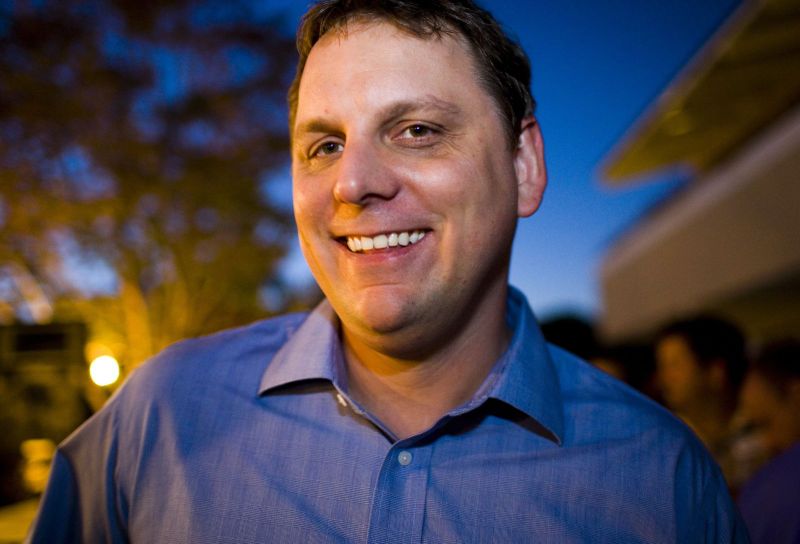 When it comes to technology, one can never miss talking about the most authentic platform to get news regularly – TechCrunch.
It was founded in 2005 as a part-time hustle by Michael Arrington.
But his articles on Web 2.0, technology, and Silicon Valley startups started getting popular all over the world. And from there, TechCrunch became famous.
Now, almost 30 million people visit TechCrunch monthly.
The blog earns well over $800,000 monthly.
Indeed, Michael has set an excellent example for the new bloggers looking to make millions of dollars through blogging.
Arianna Huffington is the founder of one of the most successful blogs in the world, known as The Huffington Post. She also started her blog with her passion for writing on lifestyle, news, and current affairs.
It was launched in 2005 as an ordinary blog, but her writings steal the limelight. And, now she's one of the richest bloggers who's earning $2.3 million monthly.
That's an outstanding and a dream income for many bloggers.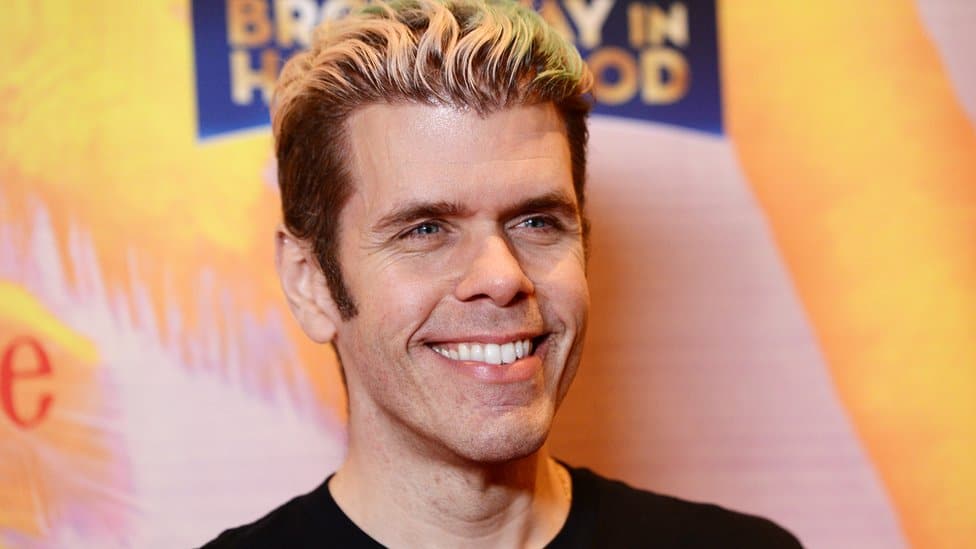 Do you love the entertainment industry and want to be a rich blogger in that niche?
Meet Perez Hilton, who launched his blog Perezhilton.com in 2004.
The blog has become a go-to resource for everyone interested in knowing the lifestyle of their favorite celebrities. Just like every other blogger, he started from zero, and how he's earning an estimated $450,000 every month from his blog.
He's also the world's most influential blogger and a gossiping internet columnist. He is a blogger about whom everyone is talking about.
Quite interesting, really.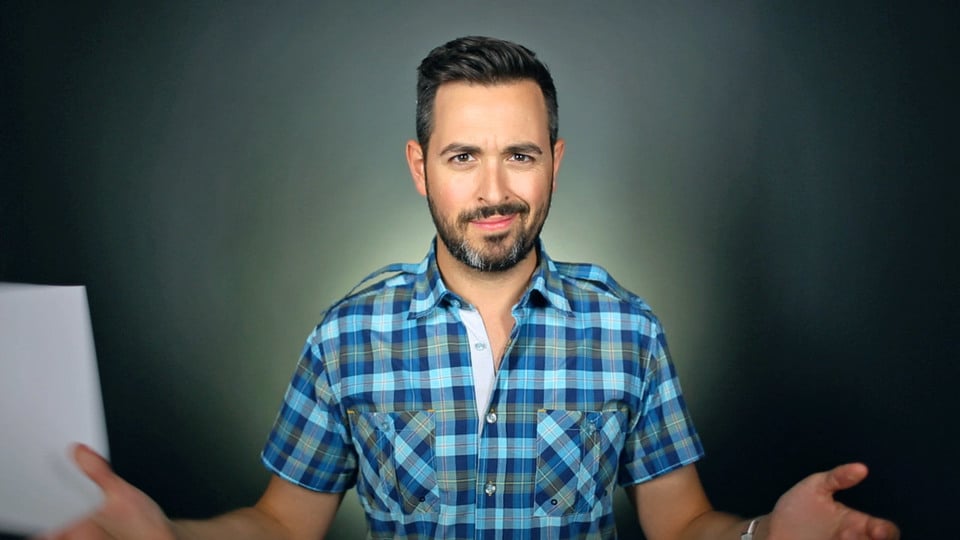 Rand is known as the Godfather of SEO.
He's the founder of the famous SEO blog Moz.com previously knows as SEOMoz.
He started this blog in the year 2004, where SEO experts shared their ideas and tips to educate people about the search space.
His blog has been transformed into a consulting firm and led him to create the first SEO tools. It also makes him one of the richest bloggers who earns an estimated income of $3,740,000 per month through this blog.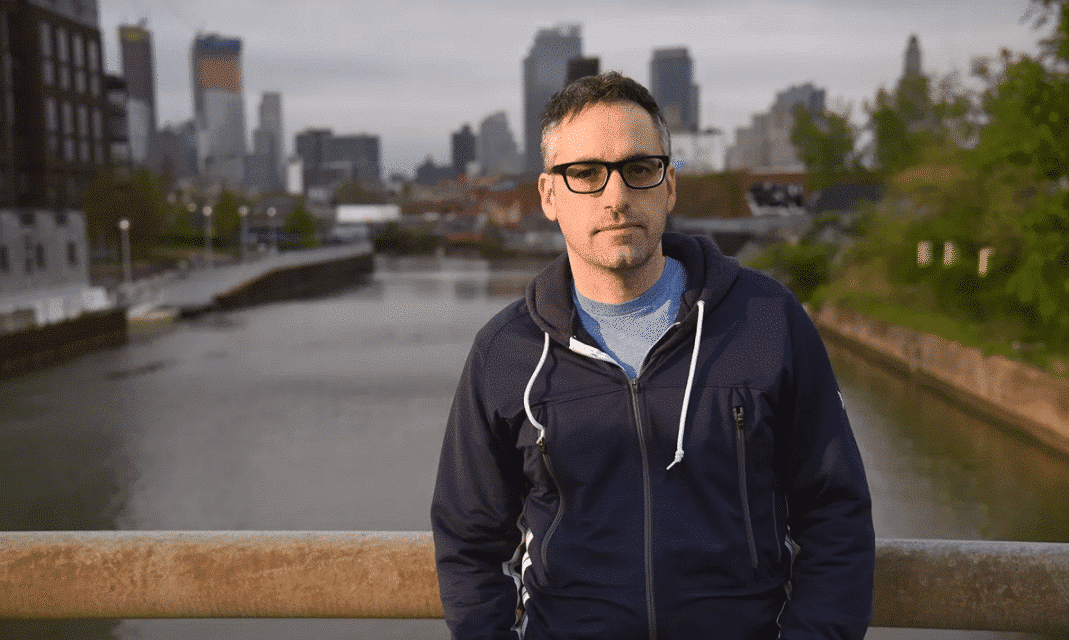 Last but not least, I want you to meet Jake Dobkin of Gothamist.com. It's a perfect example of the richest blogger in the niche of arts, entertainment, and food.
Do you know he started from zero by covering city life in New York and expanded its reach across 13 countries through his blogs?
Now he earns an average of $110,000 per month and also lives his dream life from the income he generates through his blog.
Feeling excited?
There are many other richest bloggers worth mentioning, but let's conclude it here as I want you to stop reading and start your blog now.
Why?
So, I can also add you to the list of the world's richest bloggers. 🙂
My Final Words
Finally, let's talk about some of the habits of rich bloggers.
What are the best habits of the richest bloggers?
Consistency
Adaptability
Discipline
All the above-mentioned bloggers made their blog successful in two-five years. If they have given up in their first or second year, they won't have reached this level.
So what do you learn from here?
Stay consistent and don't give up on your blogging ever.
There is one drawback of blogging. When you don't adapt to the change, people start unfollowing you. So, being a blogger, it's your job to keep learning and adapt to the trending times so your readers can look forward to you for an opinion.
All the richest bloggers started their blog, built it with hard work, and patiently waited for the exciting results. They don't rush to draw the money.
The lesson for you is to keep giving your readers quality content, work on your monetization methods, and be disciplined about the results.
The time will come when the money will speak for your hard work. I know it's hard to continue when you don't get any reward for your hard work.
But, you know what?
This is what separates the richest bloggers from the rest.
In the end, here's what I want you to know:
Among all the solutions, the best one to become a rich blogger is to start your blog now. There's never a better time than today.
In fact, nowadays it's easier than ever to get started with a blog.
And of course, become rich blogging. 😎