Wondering about what is the difference between a blog and a website? Look no further as I will quickly explain the differences. Also, you'll learn how to start a blog or website in about 20 minutes. Pretty cool, right?
If you're just starting out, it can be confusing.
What is the difference between a blog and a website?
This is one of the most common questions while starting a blog or website of their own. They start comparing a blog with a website.
And, start to analyse what is better.
You will be happy to know that the answer is quite simple. But honestly speaking, it might not be exactly what you expect.
The truth is, a blog is just a type of website.
Blogs are mainly focused on blog posts and frequently added new content. They are usually run by what people call bloggers.
Blogging has now become a popular way for people to share, learn, and connect with others online. Also, many businesses use blogs to market their products.
A recent study shows that blogging leads to a 55% increase in visitors.
Many websites have a blog section. Obviously, these businesses are looking to expand their reach and potential customers through content marketing.
Still unsure of the differences?
Let's take a closer look and understand the key differences.
What is a Website?
According to Wikipedia, a website is a collection of related web pages that is identified by a common domain name and published on at least one web server. Notable examples are Google.com, Amazon.com, and Digitalmillions.org.
As you can see, a blog fits into this description also.
The main thing that defines a blog is that the homepage is updated with new content regularly and it usually showcases blog posts.
When you do a search on a search engine like Google or type a domain name into your browser, you are either sent a list of websites to choose from or go straight to the website you are looking for.
There are many types of websites out there. Here are some of the common ones you most likely have encountered, including blogs:
Business website
Blog or personal website
e-Commerce sales website
Directory website
Forum website
Social networking website
Community website
Websites are one of the main parts that make up the internet and allow us to present information and communicate with each other.
What is a Blog?
Now that you know what defines a website, it will be easy can dig deeper into what makes a blog different or what a blog really is.
As already covered, a blog is just one type of website. The main focus of a blog is its blog posts that are usually accessed from the front page.
It's also known as "Weblog".
The short form is a "Blog" that serves as an online platform where the author can "log" content over time, or create blog posts.
As per Wikipedia, a blog (a truncation of "weblog") is a discussion or informational website published on the Web consisting of discrete, often informal diary-style text entries (posts). Posts are typically displayed in reverse chronological order.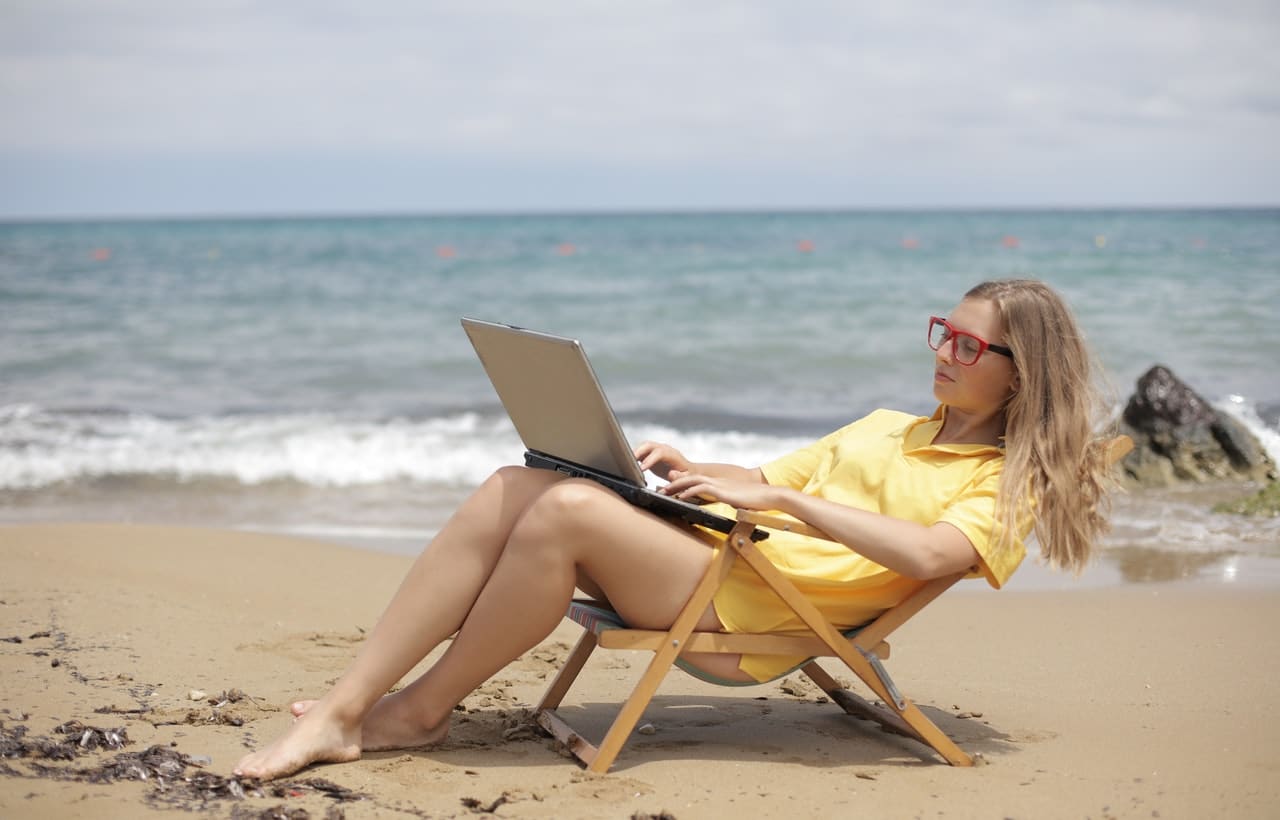 Now, a blog doesn't necessarily have to be updated every day (although it isn't a bad goal to strive for). Honestly, it helps your blog grow faster.
Creating valuable content is a smart way to increase blog traffic. With more content, you have more opportunities for people to share and link to your site.
Blogs have now become a highly popular way to interact and learn online. Blogging comes with many benefits, and can even be a way to make money online.
So let's get back to the original question:
What is the difference between a blog and a website?
A blog is just another type of website in which an author, whom you can call a blogger, shares blog posts. Blogs can come in many different forms, from personal blogs to blogs that are part of a business or run by a company.
And, you know what?
Anyone can start a blog in minutes without any experience.
Blogs can be general, but usually have some sort of theme and focus on a specific blog topic. Blog posts also come in many different shapes and sizes.
Creating interesting content helps a blogger engage with readers better.
Useful Resources:
Top Benefits of Blogging
Whether for a business or for a hobby, blogging comes with many benefits.
What is the best benefit of blogging?
You guessed it right! 🙂
The best benefit of blogging is that you can build an income online through blogging. Apart from this, blogging can help you develop various skills.
If you have an interest in a certain topic but are not necessarily an expert on that topic, you have the opportunity to learn more while blogging.
Bloggers have a community and by starting a blog, you can connect with others. Not only can you connect online, but there are also events held for bloggers that offer further networking opportunities.
In addition to being able to attract leads for a business, blogging can be used to build your personal brand and credibility.
If you create a successful blog, you can open up opportunities to be an expert in your field such as speaking at events, coaching, and consulting.
If you are interested in blogging, now is as a great time to start.
How To Create a Blog or Website?
Now there are many services online that let you quickly and easily create a website with no understanding of coding required.
Just take a look at this list and you will see some of the best ones that are available.
There are two main ways to create a website or blog, self-hosting, and using a free hosting platform. While using free platforms can be an easy option initially, they do have their limitations and don't give you 100% control of your site.
Undoubtedly, self-hosting gives you the most control.
WordPress lets you create any type of website, including standard sites and blogs. The self-hosted version of WordPress is WordPress.org.
Final Words
Hopefully, the difference between a blog and a website is now clear.
If you are looking to write and share your knowledge, you may want to focus on building a website that is dedicated to blogging.
On the other hand, if you already have a business or brand you might choose to add a blog to your existing website.
Blogging has many benefits.
Starting and building a blogging site from scratch is an enriching experience and can help you build an income online. If you are a freelancer, you can use your blog to build credibility and it can lead to many new opportunities.
For businesses, blogging can help drive traffic to your website and increase leads.
Want to learn how to start a blog? Click the button below.
That's all about it.
If you know the differences between a blog and a website, you can understand the web better and make better decisions for your business.
Finally, a small request to you:
Please share this article if you find it useful and helpful. It really matters.