Wondering how fast can you make money blogging? If so, let me show you how quickly you can expect to make your first $10000 from blogging and the challenges you may have to face, to reach your goal.
Do you want to make $10000 per month from blogging?
Do you want to make it fast?
Then, think again. I don't say it's impossible. It may even be quick and fast for you. But for most bloggers, this is not quick and fast.
Blogging is not a get-rich-quick scheme.
In fact it takes at least 1 year of continuous 40 hour work week.
Why?
This article is going to clarify exactly why blogging may not always be a suitable choice to make money online if you want it fast.
Even though there are bloggers who made millions from their blogs, things are different now. They started years ago with almost zero competition.
Frankly, that shouldn't disappoint you and stop you from getting started.
To be a successful blogger these days, you should be different.
The reason?
There are thousands of new bloggers emerging every single day. Study shows that there are over 500 million blogs online and not only that, every day thousands of new blogs are also started, making the competition really tough.
Most of these bloggers start blogging with an expectation to make money.
But, is it possible?
Who can successfully make money as a blogger?
That's what we'll find out today.
Although it is true that there are millions of blogs online, most of these bloggers don't usually make enough money that they can proudly talk about it.
Only a small percentage of bloggers are making good income.
The stories of these superstar bloggers making millions of dollars have inspired hundreds of people to start their own blog.
But how possible is this to make your $10000 from blogging?
The reality may hurt you.
Assuming that you have read the article, it should now be clear to you how difficult it really is for a new blogger to jump into the blogosphere.
Why Do Most Bloggers Fail?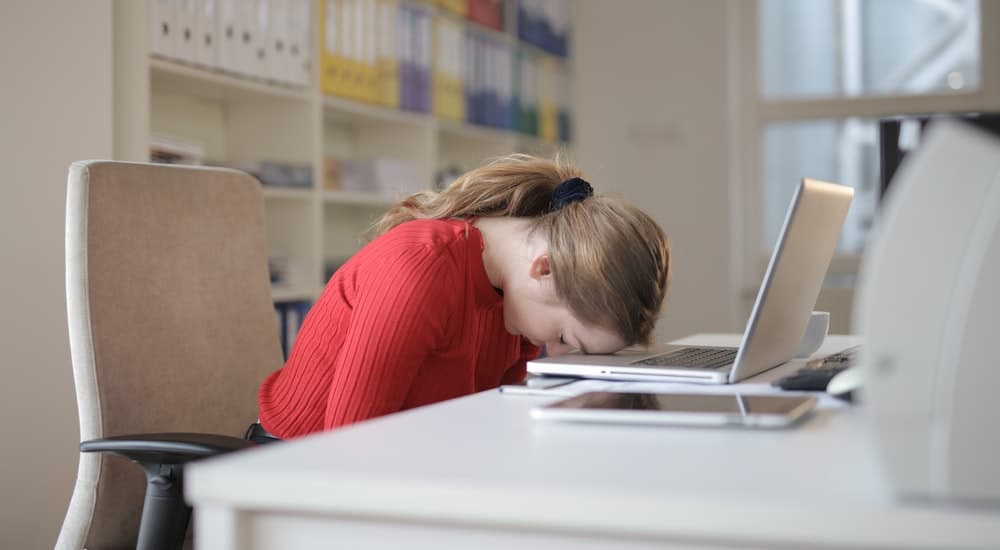 In the beginning, you need to understand how bloggers can monetize their blogs.
Even though there are hundreds of different ways to make money from a blog, there are some fairly popular ways to make money from your blogging efforts.
Here are some of best ways I would like to mention:
1. Affiliate Marketing Takes Time
Affiliate marketing is simply promoting products or services you have not created. You promote these products or services to receive commissions.
Affiliate marketing made many bloggers millionaires online.
Before you get into affiliate marketing, it's highly important to understand audience needs. Because this will eventually make you successful.
People don't like to buy from a stranger.
As a blogger when you are strongly connected with your readers, most will like to purchase what you recommend. Because they will trust you.
As long as you recommend the right products your audience will love you. Now your reputation will help you build trust, sell more products to make money.
Building a reputation as a blogger takes time.
2. Joining Ad Networks Takes Time
There are many advertising programs available online.
Google AdSense is one of these advertising networks. It is highly popular as it really helps bloggers earn a good amount of money from their blogs.
But since Google AdSense is known to have always been very selective, only the best blogs get a chance to get into their program.
As mentioned previously, there are many other advertising programs that can be chosen as AdSense alternatives. Here are some of them.
There are certainly many other programs.
But it's always a good idea to stick to only the best ones.
3. Sell Your Products Takes Time
Many bloggers sell products they created themselves.
While in affiliate marketing, you get a percentage of the selling amount, here you can earn the whole selling amount. So you earn significantly well.
This is why many bloggers spend time to create their own products.
But the reality is that it is not easy to sell a product online. To make people believe in your efficiency, you need to prove it through your blog.
You need to make people trust you.
You need to make people believe that your products will help them.
You should also explain how your product can help them.
You must also remember that your selling amount should reflect that you are selling the product at the lowest price possible.
So these were the most popular and working methods to monetize a blog.
Of course, there are many other ways like selling merchandise, publishing paid reviews, or selling advertising space directly to advertisers.
As you can see that it doesn't matter which ways you choose, there is always a negative side. To make it a positive one, you have to work really hard.
This is where most bloggers actually fail.
Read more: How Long Does it Take to Make Money from a Blog?
Is It Difficult To Be Successful?
I don't say that it's difficult to be a successful blogger.
But it may be difficult for you if you are not serious about blogging. It may be difficult if you don't understand the actual meaning of blogging.
If may be really hard if you don't serve people and concentrate on money only.
Robert Kiyosaki says that it is very important to change your focus from making money to serving more people.
Because serving more people makes the money come in.
The interesting thing is that If you do it for love, the money comes anyway.
If you don't, it will never come.
Remember that blogging is a poor business if it makes nothing but money.
It's also highly important to choose a profitable niche for your blog.
Blogging is basically sharing what you know and think with the world.
But if you want to turn your knowledge into a perfect online business, this is important that you know how to do it.
You must have enough knowledge about a topic which has a high demand.
You should also be able to connect yourself with the world.
It is not only important to write good quality articles on your blog, but also you need to market your blog. It doesn't matter how well you write, if there's no one to read it, it is just a dead page on the world wide web.
Practically, it's not possible that your blog will die IF you help at least some people. There are always people who will appreciate your work.
They will share your articles with their family and friends and sometimes on the social web. If you help them, they will help you. Simple.
Now you may have realized why a new blogger may feel alone.
Most bloggers start their blogs with the hope to make a great amount of money. Even some of them want to earn millions. But gradually, they realize that it takes a lot more effort than they thought it would take.
One of the biggest mistakes new bloggers make is that they start comparing themselves with bloggers who are already in the field for many years.
Suddenly, they realize that they are nowhere in the blogosphere .
No one knows them.
No one is interested in what they have to say.
No one wants to hear from them.
Now they take the worst decision and quit blogging.
I wish it doesn't happen to you. If you want to be a blogger, don't compare yourself with other bloggers.
Express yourself and your knowledge in your own voice. The way you do it will gradually become a way most bloggers would like to copy.
While it is not very difficult to make money blogging, it sometimes is if you are not sure what you really want to do.
The way you express yourself in your blog makes you different from others.
If you can show people that you are different and if they like the way you are different, they will come to your blog again and again.
You will slowly earn more reputation online.
Unfortunately, many bloggers are not great writers.
Blogging is not always just writing an article and posting it to your blog.
It is a way to connect with your loyal readers.
It is the way by which more people will know who you are and what you can do. It is a way through which the world will connect to you.
The world will seek your help and sometimes would like to pay you as well.
The world would like to be helped through your blog. People will know you better and mention your name everywhere.
Bloggers who don't understand these things will never succeed.
It doesn't matter whatever they do, they really can't make it.
Does Reputation Really Help?
It obviously does.
Ask yourself a simple question.
Would you like to purchase a product that a stranger recommends?
Or a product recommended by someone you know and trust?
I know that you are not confused. You will give more importance to a product recommended and promoted by someone you know and trust.
This is how reputation makes a difference.
Someone who is popular always makes more money than someone who is not. It is not difficult for a reputed person to promote a product and get sales.
Blogging works almost in the same way, in most cases.
It's about building reputation and awareness.
It is about making people trust your words. Most people in this world are not idiots. They know whom to believe and whose products to purchase.
As long as you don't play with people, they will not play with your blog.
They will respect you and trust you.
They will purchase everything you recommend and slowly they will become your fan. Your reputation as a blogger plays a very important role to get your sales.
Even though you can make some money blogging as a stranger, it's not always a smart way. Are you doing something illegal?
There is absolutely no reason to be a stranger.
Come into the light and get familiar with your readers.
Although there are many ways to monetize a blog, selling products is always the best method to make money online. Because it helps you earn significantly more money than most of the other methods.
Even with a blog with a comparatively less number of visitors, you may be able to earn hundreds of dollars per month.
Because it all depends on how well your readers follow your blog.
Have You Got Your Answer Yet?
Reputation worth more than money.
My Final Words
It's hopefully pretty clear now why most bloggers fail and quit blogging and of course, how fast you can make money blogging.
Because most bloggers don't know the truths lying behind successful blogging.
As a result, it doesn't give what they actually need. Many bloggers just share their knowledge through their blogs and if there's nobody to follow them, they quit.
Never compare yourself with other bloggers.
Don't compare the number of visitors you are getting with that of others.
Be confident and remember that if today is better than yesterday, you are really going to make a better tomorrow.