Wondering how much do bloggers make per blog post? Honestly, the answers may excite you and motivate you to start your blog right now. Let me help you find an answer to this common blogging question.
Do you believe blogging can help you become rich overnight?
Well, that's a lie.
But, I don't want to discourage you. Because getting rich through blogging is really possible. What you are missing here is the time it takes to make it happen.
Let's not focus on how long it takes to make money blogging.
So, here's the burning question:
How much do bloggers make per blog post?
An average blogger makes $15 to $1500 per blog post per year. But, it's easy to find successful bloggers who make $100 to $3000+ per blog post per year. How much you make blogging entirely depends on how good you are as a blogger.
Yes, it can be a great side hustle, and there are bloggers who literally earn an average estimate of $100 to $5,000+ per blog post annually. It's not fully passive income, but it sure does get close to it!
This is huge. But, it will take time to reach that level.
And, here's what you should know:
Bloggers don't get paid per blog post unless they are paid to blog.
So how did I calculate their income per blog post?
Good question.
Here's the math. And, the math is easy. Just divide a blogger's estimated annual earnings by the number of blog posts already produced.
Pretty simple, right?
Well, apart from blogging income, there are many other things that may excite you and you may wish to build a successful blog starting today.
But, if you're wondering if you can make thousands of dollars right after starting the blog, then it's time to change your wrong beliefs.
It's not the fantasyland many blogging platforms portray it as.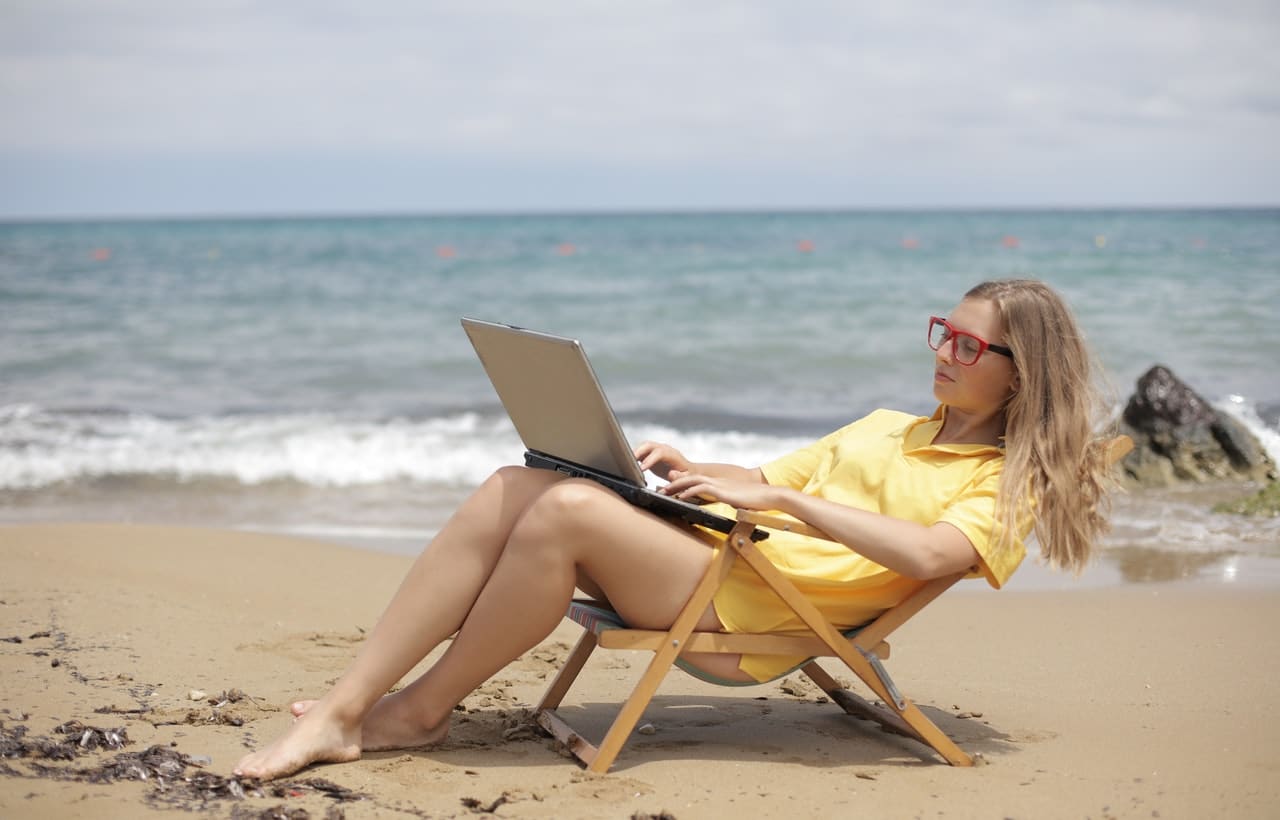 Don't get me wrong, it can be an awesome life once you start blogging. You'll be even making money to visit those unvisited islands & countries.
But it's not easy to win, and neither is fast money.
In this post, I'll lay out a practical & realistic answer to exactly how much money a blogger earns through a single blog post.
With that, I'm also going to cover:
List of insanely paid bloggers & things you can steal from them.
Why bloggers fail – even if they don't want to?
How changing your attitude can bring you dollars.
And, in the end, something to make you realize that you're really never late, even if you start right after reading this post.
Stay with me and I'm sure it'll be one crazy guide to filter out all your thoughts and make you an expert in blogging.
Let's get started…
Before I start, I want you to remove all unnecessary distractions, tabs, or notifications, or chat with your special person because this one is more interesting than all these distractions only if you're serious about blogging.
Now think for a moment…
How much a blogger can really make per blog post?
What's your number?
Is it hundreds of dollars?
Is it thousands of dollars?
Or, is it ten thousand dollars?
Guessed any of these 3 options? Congratulations on a wrong guess.
Just kidding. 🙂
Don't worry! I'll reveal the actual numbers soon.
---
---
Legend Bloggers Who Made It Big
Of course, it was not easy for them.
They had to go through various troubles & struggles to succeed.
But, seriously,
All it takes is one hit blog and then you can go on creating regular high-quality blogs to provide values & helpful content to all your readers.
I do believe that it may feel hard to rank your blog among 500 Million other blogs when you've just started but trust me, it'll be a beautiful journey of ups & downs and you'll learn a lot more than just blogging.
With this guide, my only aim is to see you at the top.
Of course, an intense battle is going on every day just to stay at the top.
Thus, it becomes necessary (and the first thing) for you to study successful bloggers, their niches, their income reports, their posting frequency, and other things that can help you to start your blogging journey.
Once you get the overall idea of some components of successful bloggers, you'll be one step closer to start a successful blog of your own.
But before I throw bloggers' lists on your face one-by-one, here's what is included:
We'll find out how they are making so much money?
We'll also steal (inspiration) some of their secrets to boost our business.
What qualities set them apart?
Ready?
Let's start with number 10.
Please note that the earning calculations are just an estimate.
10. Darren Rowse – ($40,000+ per month)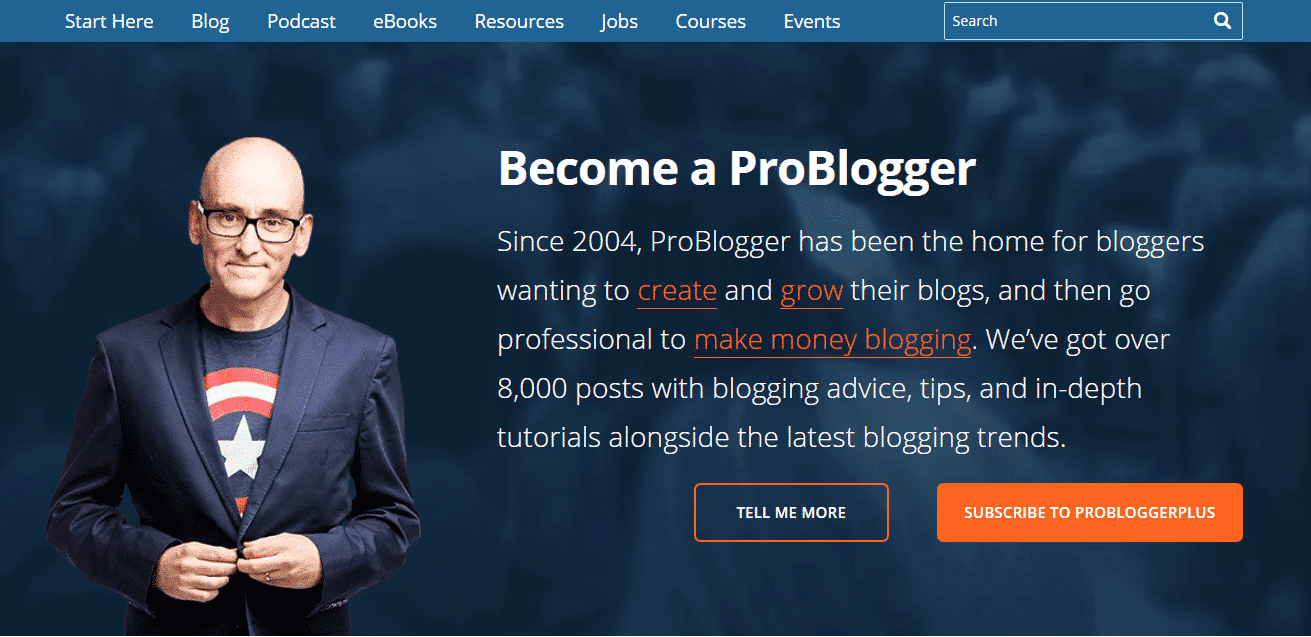 You must've heard of ProBlogger.
Darren Rowse runs this popular blogging site ProBlogger where he teaches everyone how to blog like pros and build a super cool business online.
How does he make the money? – Through advertising and selling courses.
How much money does he make per blog post?
It's a rough calculation. But, he earns an average of more than $60 per blog post annually from his 8000+ blog posts.
What can you steal from him?
He has presented everything on his blog in a clean & professional manner that inclines people to trust the message he delivers.
So when you start a blog, don't forget to check the overall design, structure, look, and feel of your site. And, that's how you make money blogging in a smart way.
---
Read – Blogging for Beginners: A Step-by-Step Guide
---
9. Ryan Robinson – ($50,000+ per month)
Ryan Robinson is the owner of ryrob.com – a blog in the personal finance niche. He teaches people how to start a profitable side hustle and make money online.
How does Ryan make the money?
More than 90% of his income comes from affiliate marketing (affiliate links, affiliate products, & affiliate services) and the rest comes from online course sales.
How much money does he make per blog post?
He makes an average of $2,000+ per blog post annually from his 300+ blog posts.
Things you can steal from him:
He is an extremely focused and growth-oriented person. He specializes in creating long-form blog posts that are super-useful for readers.
Don't try out 50 different things.
It's not a smart idea.
It's better to find your own strengths and capitalize on them. Master one thing and monetize it and then another and the loop should continue forever.
8. Steve & Jennifer Chou – ($80,000+ per month)
Steve & Jennifer are the owners of My Wife Quit Her Job blog and they teach several eCommerce business-related things to make money online.
How do they make the money from their blog?
They mainly earn from affiliate marketing, sponsorships, and advertisements. But, most of the income comes from selling their own digital products.
How much money do they make per blog post?
They make more than $3,200 per blog post per year from over 320 blog posts. The majority of their income comes from their own eCommerce store.
Things you can steal from them:
Your brand identity is the only factor when it comes to sales or making money. Try mixing the business/blog with your unique story.
And, you'll stand out from the crowd.
7. Jon Morrow – ($100,000+ per month)
Jon Morrow is the owner of Smart Blogger where he teaches blog writing styles and shares his secrets about how to create a blog and make money online.
How does Jon make the money from his blog?
He makes money through selling his own digital products/courses and he also promotes affiliate products/offers that help bloggers succeed.
How much money does he make per blog post?
According to ProBlogger, a post by Jon Morrow "How to quit your job, move to paradise and get paid to change the world" has generated a maximum of $1 Million dollars (remembered that actual number) by now.
In fact, some of his posts have even generated more than $3 million.
Things you can steal from Jon Morrow:
He is bound to a wheelchair with the only moving part is his face. Despite this fact, he became a millionaire and traveled the world being unstoppable.
What can you learn from this?
No matter what circumstances or situations you're facing, you should never let them stop you from achieving anything that you're dreaming of.
6. Alborz Fallah – ($125,000+ per month)
Alborz Fallah turned his passion for cars into a successful blog and now he's the owner of Car advice – one of the best car advice websites in Australia.
How does he make the money?
He earns through sponsorships with big brands and advertising.
How much money does he make per blog post?
It's hard to calculate how much he earns per blog post. But, it can be assumed that he makes at least $1,000 to $3000+ annually per post.
Things you can steal from Alborz Fallah:
Alborz has turned his passion into a massive branded website and now it's the #1 Car advice blog in Australia.
Starting a blog with a topic you are passionate about truly helps.
It is possible to turn your passion into a profitable business and get all sorts of advantages & perks you're thinking of.
5. Jeff Rose – ($138,000+ per month)
Jeff Rose is the owner of the financial blog Good Financial Cents where he teaches people how to manage money smartly and gain financial freedom.
How does he make the money from his blog?
The majority of his income comes from financial planning practices and promotions of affiliate products and services. He also makes money from selling online courses, digital products, and through sponsorships.
How much money does he make per blog post?
It's approximately $1,000 to $2000 annually.
Things you can steal from Jeff Rose:
It's a fact that people trust someone who's an expert in his field.
The same applies to Jeff Rose.
Even if we exclude him from this conversation, he is still an expert financial advisor and money management guru.
It will be wonderful if you make sure you're that guy who knows everything about the field and no outsider can throw you away.
You're the god-damn master here.
4. Heather & Pete Resse – ($170,000+ per month)
Are you into lifestyle and traveling?
This blog is all you need to pull out some inspiration and ideas.
Reese family is the owner of It's A Lovely Life blog which is one of the biggest traveling and family lifestyle blogs.
How do they make their money?
The majority of their income comes from affiliate marketing and sponsored content. They also earn through selling products and digital courses.
Wondering how much they make per blog post.
Looking at their monthly revenue, it's quite easy to guess.
My assistance won't be required, right?
Things you can steal from the Reese family:
Reese's family has generated massive income through a powerful combination of lifestyle with educating readers on various topics.
"Don't limit yourself to a particular thing.
There's always a room for improvement.
3. John Lee Dumas – ($195,000+ per month)
Fire Nation is a blog where John Lee Dumas and his wife interview successful entrepreneurs like Gary Vee, Tony Robbins, and many more.
They have posted over 1900 interviews successfully to date.
How do they make their money?
They earn by selling digital products and journals on Amazon.
Most of their income comes from promoting affiliate products, selling courses, and sponsorships on their podcasts.
Things you can steal from John Lee:
They publish at least 1 record podcasts every day, every week.
Yes! You heard that right.
They have understood the game of Consistency.
Your audience feels really connected to you when you show up consistently. It's a great business strategy. What do you think?
2. Sarah Titus – ($200,000+ per month)
Are you a mother?
Or, do you have any painful stories to share?
Sarah Titus's Blog is solely based on mom's life and helping mothers and old age people to make some money by doing side-hustle and various other things.
How does she make her money?
Sarah makes most of her money by selling digital arts and printables on online stores and some of her income comes from affiliate marketing.
Things you can steal from Sarah Titus:
In the blog, Sarah talks about her mother, her religion, and her personal life. By sharing such things she creates deep, intimate connections with all the readers.
The readers naturally feel the emotion of the blog and similarly try to connect and relate better with the blog.
Connecting + sharing life story = People trusts you
And,
Guess who's on the number 1 spot?
1. Tim Sykes – ($1,000,000+ per month)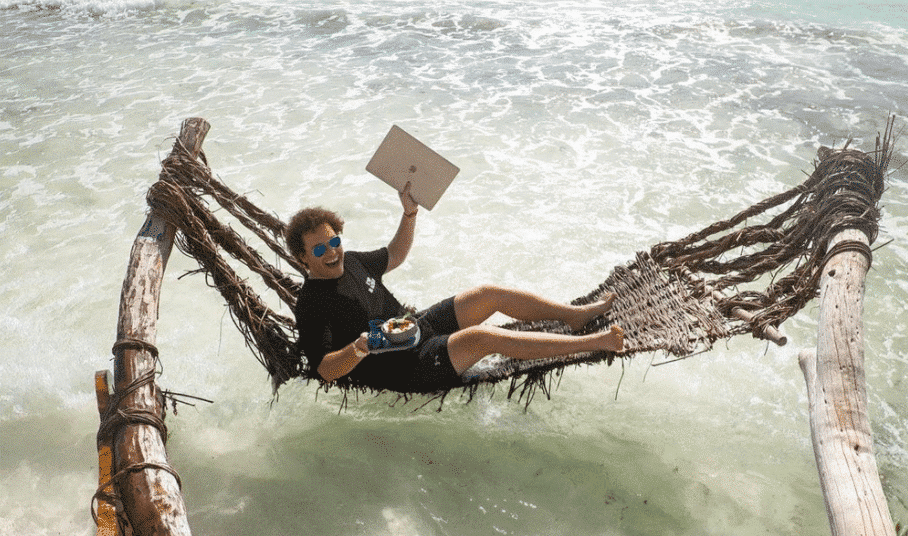 Tim Sykes takes the first place. Tim was a penny stock trader who turned into a blogger and an influencer on Instagram.
How does he make the money?
Tim makes most of the money by selling different DVD courses that teach you how to sell penny stocks and trade.
Well, he also earns millions from different social media platforms.
What can we learn from Tim Sykes?
It's not always about money. It's you and how you're selling yourself to others.
Uff, such a long list.
But, have you noticed?
There are some common patterns in their earning methods.
If you've really gone through the list, there are only 6 different ways of making most of the money blogging. You're smart enough to decode it, right?
Now, here's the question that arises:
Why didn't they fail?
Or I Can say what are the things you must take care of if you want Success.
Let's uncover the truth of failing. (which is not an option)
Lindsay Ostrom from Pinch of Yum
Lindsay Ostrom is a well-known blogger, food photographer, and cookbook author who has gained fame and success through her online platform, "Pinch of Yum." Ostrom, who started the blog in 2010 with her husband Bjork, has since turned the blog into a popular destination for food lovers looking for creative and healthy recipes.
Over the years, Pinch of Yum has won several awards, including the Saveur Best Food Blog Award and the Bloggie for Best Food Blog.
The blog's success has also led to the publication of two cookbooks, "Pinch of Yum: Everyday Food with Style" and "Tasty Food Photography."
Ostrom's income from Pinch of Yum is largely derived from advertising, sponsored content, and affiliate marketing. The blog's success has allowed her to work with several high-profile brands, including General Mills, Land O'Lakes, and Blue Apron.
According to various reports, Lindsay Ostrom's net worth is estimated to be around $15 million, largely due to the success of Pinch of Yum. Her income and net worth are a testament to her hard work, creativity, and ability to turn a passion into a successful online business. She is an example of a successful entrepreneur who has leveraged the power of digital media to create a brand and a business that resonates with her audience.
One of the key factors behind the success of Pinch of Yum is Lindsay's ability to create high-quality content that engages and inspires her readers. Her recipes are not only delicious but also visually stunning, thanks to her impressive food photography skills. Her passion for food and photography shines through in every post, making her blog a source of inspiration for food enthusiasts around the world.
In addition to her work on Pinch of Yum, Lindsay is also a co-founder of Food Blogger Pro, a membership-based online learning platform for food bloggers. The platform offers courses, tutorials, and resources on topics such as food photography, recipe development, and social media marketing, helping aspiring bloggers to learn and grow their own online businesses.
Overall, Lindsay Ostrom is an inspiration to many aspiring bloggers and entrepreneurs who dream of turning their passion into a successful online business.
Why Most Bloggers Fail?
Listen carefully…
Not everyone who's out there blogging can earn millions of dollars in a single trial.
Yes. you heard it right.
Those who are successful, have failed many times than anyone else.
The reason?
Blogging is not a get-rich-quick formula and nobody knows exactly what's working right now and what's not working.
Becoming a pro blogger requires hard work and determination.
Having that said, there are some proven strategies most of the bloggers are not following. They rely on flawed blogging practices that knock them out.
Nobody wants to be a part of a failure community, but there's always something one can learn from them.
Many things, in fact.
I've put down a list of all wrong practices that lead to failure, just to make sure that you don't fall into the same traps.
Well, I have tried my best to include the entire list. But obviously, it's not possible to explain every point in a detailed manner.
So here goes the list…
You don't take blogging seriously.
You thought blogging was a hobby but it's not. Just like any other business, blogging requires you to be consistent and dedicated.
Content is King. But you've ignored that statement. You're not producing engaging, outstanding quality content.
If you haven't read point no 2, you can't follow this one. You have to promote yourself too hard to gain the reader's attention. Most of the bloggers are not doing this and that's why they lose certain advantages.
Just like yours, there are millions of blogs out there and your blog doesn't seem unique or there is no reason why people choose to stick their eyes on your blog. You need to be different.
While I can't say overcoming all those obstacles will be hard, it's certainly possible.
But do you know what's more important?
It's your ATTITUDE.
Wondering how?
Let's see.
Change Your Attitude to Blogging
How many times did Edison fail before inventing the light bulb?
1000 times.
How many times did Walt Disney fail before turning into the Disney?
And,
How many times did you fail?
A couple of times that didn't even compare to all those biggest failures.
No wonder, to run a successful blog is a dream of many and the benefits can be huge. Even though it feels hard, thousands of bloggers made it possible.
That's right. Thousands of bloggers have got rich blogging.
But answer this one:
Are you willing to leave that comfort zone of yours?
Are you willing to change your attitude?
If yes, then we can go ahead.
Let's get one thing clear.
You can't simply start a blog and hope for the best. No reader will accidentally stop by your blog. It just won't happen.
To become a successful blogger, you'll have to consistently publish quality content that stands out from the rest. You must solve the reader's problems, attract them, and force them to keep coming back for more.
My Final Words
Can you also make thousands of dollars with a single post?
Is it possible?
Absolutely.
But, only if you treat blogging as a business.
Blogging is not a hobby to pursue when you're serious about making money.
Yes, you can start your blog as a side hustle.
Yes, you can boost your blog day by day and make it even better.
Yes, you can quit your 9-5 job and turn your blog into a source of income to travel the world, spend more time with your family, whatever you want to do.
But you can't get there without those sleepless nights and hard work.
You have to put in a lot of hours.
You have to practice and master the art of blogging.
The only way out is to change your thinking, your attitude, and construct a world where incredible things aren't impossible.
Day by day, month by month, year by year, you'll definitely get there.
In time your thoughts, your beliefs, and your actions will begin to reflect the blog you created. Of course, the first step is always scary.
But how can you walk the journey without that small step?
In the end, to become a successful blogger and make more money you need:
More self-discipline.
More energy.
More knowledge.
More experience.
And of course,
Never give up – ATTITUDE.
Finally, you have come to the end of this article. Hopefully, I was able to clear some of the confusion about how much a blogger can make from their blog posts.
Did you enjoy reading this piece of the article?
If so, please share it. It doesn't take more than 10 seconds. 🙂
Blogging from ZERO is the solution to all your blogging woes. It's a step-by-step guide with all you need to know to create a life-changing blog and make an extra $1,000 to $5,000 or more.