Want to get paid by writing articles as a freelance writer?
But, not sure where to begin?
If you are looking for legitimate websites that will pay you to write articles ($100 per article or more), this article is going to be really useful.
These days, working from home is becoming increasingly popular, especially among the younger generation. Millions of searches are performed on Google every month for the keywords "work from home", "work at home jobs", and other similar terms.
What is the cause of this growing trend?
Surely, working from home provides you more control over your schedule, allows you to earn money doing something you want, saves you time and money traveling, allows you to wear whatever you wish, and the list goes on and on.
There are many ways to build an income by staying at home. However, getting paid to do freelance writing is one of the best ways to make money online. Freelance writing can help you make contacts, promote your work, make money online, earn a living, and of course, gain more followers or subscribers for your blog (if you have one).
There are a lot of opportunities for freelance writers to get writing jobs and earn money at the same time. A few of the most popular websites to look for freelance writing jobs are Upwork, Freelancer, Contena, FlexJobs, and Fiverr.
Getting work, however, might be difficult and frustrating if you are just starting out and don't have a decent portfolio. So, what are the other choices you have as a freelance writer looking to get your foot in the door?
Well, you can visit websites that will pay you to write articles.
There are two types of websites:
Revenue sharing sites
Sites that will pay as the job is done
Revenue sharing: You are paid for each pageview, click, or comment you get on your published article on the website.
Payment in advance: Websites will pay you as your article is approved and published. It's more profitable for freelance writers, and the majority of legitimate article writing sites pay writers as soon as the article is accepted.
The best thing?
These websites will benefit you in building a solid following if you are just starting as a freelance writer or have your own blog. However, keep in mind that getting your content approved and published on these sites is not going to be easy. You must adhere to strict content guidelines for each website you're writing for.
Honestly, there are plenty of websites that pay for articles, but I'll only list 10 trustworthy websites that will pay you to write articles.
And, you can make as much as $100 or more per article you write.
So, without further ado, let's dive right in.
Income Diary publishes articles on topics such as making money online, social media sites, increasing website traffic, and SEO. They're looking for experienced freelance writers who know how to write an outstanding article that grabs readers' attention.
I know many new writers may find this scary. But, keep in mind that you have chosen the profession of a freelance writer. If you put in the effort and get experience working with these websites, this might become your bread and butter.
Here Are Some Topics You Can Write for Income Diary:
Creating great content
Interviews with experts
Buying/Selling websites
Driving traffic to websites
Search engine optimization, SEO
Creating awesome websites
Blog design features and functionality
Creating information & digital products
Making money from websites, blogs & forums
Affiliate marketing and selling things through websites as an affiliate
Entrepreneurship and Success Mindset
If you are looking for the type of content Income Diary publishes and pays for, click here. Now that you know what kind of articles they accept, it's time to find out how much they pay to write articles for them: up to $200 for every article published.
Pretty cool, right?
The best part is that if they publish your article, thousands, if not millions, of people will read it, resulting in increased exposure for you.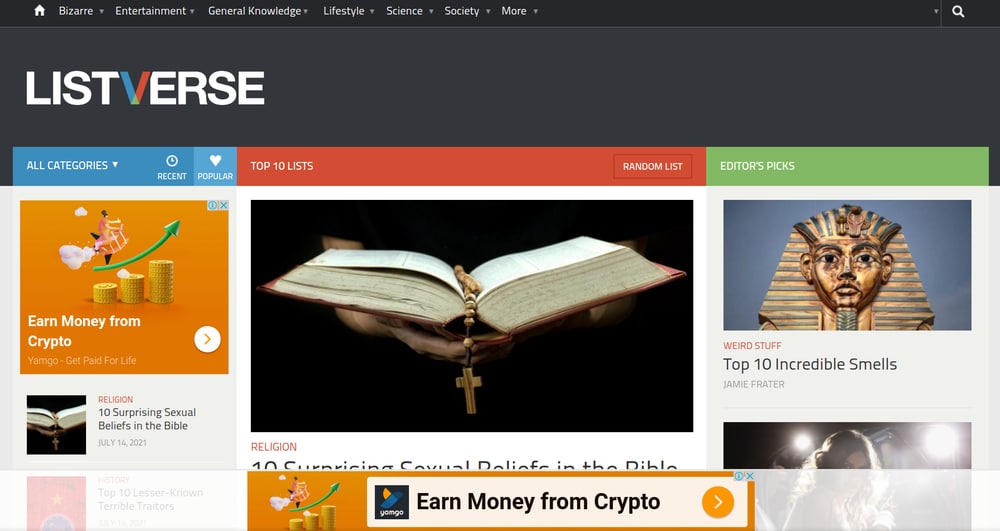 When it comes to list-based articles, Listverse is one of the most well-established and reputed websites out there. They have a monthly readership of approximately 20 million readers and cover a wide range of topics, from crime to online businesses. They've kept their doors open for a variety of exciting list-based articles.
However, there are some guidelines you must follow to have your content approved and published, which you can read below.
Keep The Following Points in Mind:
Your content should be interesting and one-of-a-kind.
It shouldn't have been already published on the website.
It must be at least 1500 words long.
There should be at least 10 entries on the list.
Each item must be appropriately referenced to its original source.
The reference link must come from a reputable or trustworthy website or book.
They are most interested in topics such as mysteries, hidden knowledge (the things most people don't know), misconceptions, and just really astonishing general knowledge about anything – science, for example.
How Much Does Listverse Pay to Write Articles?
If your article fulfills their requirements, it will be approved and published on the site. And, you will be paid $100 for each piece upfront.
So what are you waiting for? Submit your content right now.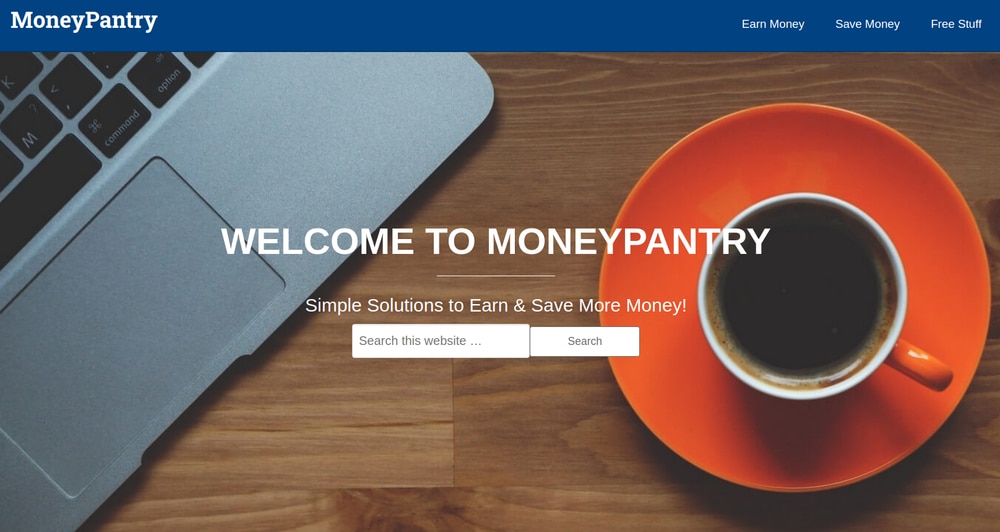 MoneyPantry is one of the best and highly informative personal finance blogs you can find online. They usually share a variety of practical tips and strategies for making more money on the side and saving money on the things you already do.
The blog is focused on anyone who wants to improve their financial situation and feel more secure financially. So, make sure your article focuses on this subject.
If you want your article to be published on MoneyPantry, please make sure that it follows their requirements. Your article should be at least 700 words long, but they prefer articles that are between 1000 and 2000+ words long.
Here Are a Few More General Guidelines to Remember:
Always begin your article with an introduction (a few sentences). Finally, include a Takeaway or Final Words at the end of the post.
You want your reader to feel as if you're speaking directly to them. Write as if you were speaking with your friends. Forget magazine style writing.
Provide advice and strategies that people can follow in their daily lives.
If you don't have personal experience with something you're writing about, make sure you cite another person or source with a link.
Link to other related articles on MoneyPantry with appropriate keywords.
They'll not accept your article (the one you're pitching to MoneyPantry) if it has previously been published on your blog or another website.
How Much Does MoneyPantry Pay to Write Articles?
If your article fulfills all their guidelines, it'll be approved and published on the website. And, you will be paid $30-$150 for each article upfront.
So, how long are you going to wait? Submit your content today.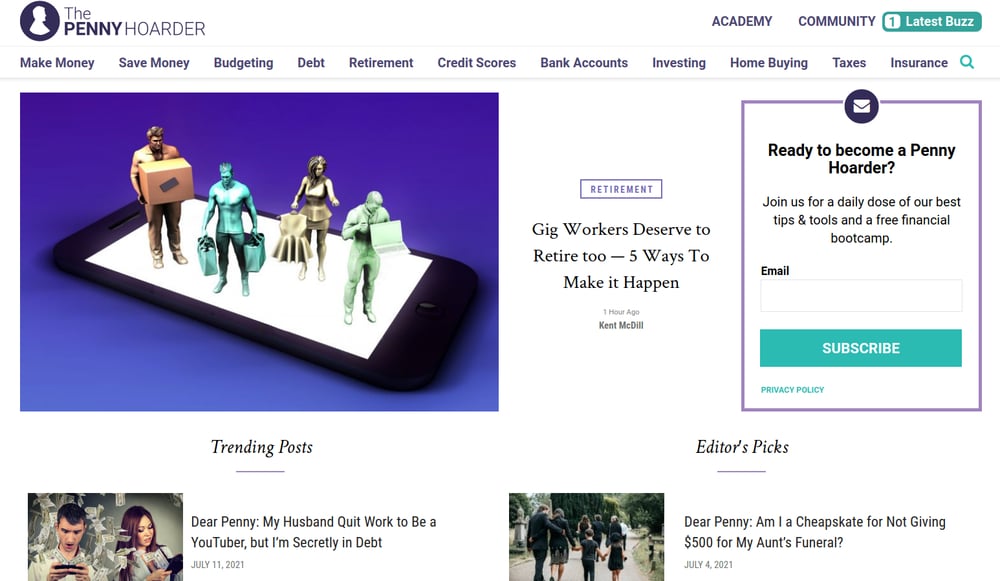 The Penny Hoarder is also a personal finance site where they cover various practical tips and strategies to earn and save money in daily life. They're always looking for freelance writers who can come up with new and innovative ways to make and save money.
Despite being a personal finance site, they include other general categories as well, such as travel, cooking, DIY, parenthood, and so on.
Here are some examples of articles you can write:
Guides to do-it-yourself, lifestyle, and recipes
Job ideas that are different
Eating, travelling, and spending on a budget
Money guides that are effective.
So, if you want to write for The Penny Hoarder and need more information on this, start by applying for a staff writer job by using the button below.
How Much Does The Penny Hoarder Pay to Write Articles?
If you are selected, their editors will talk to you about the payment details. According to our data, you can earn up to $75-$200 for each article.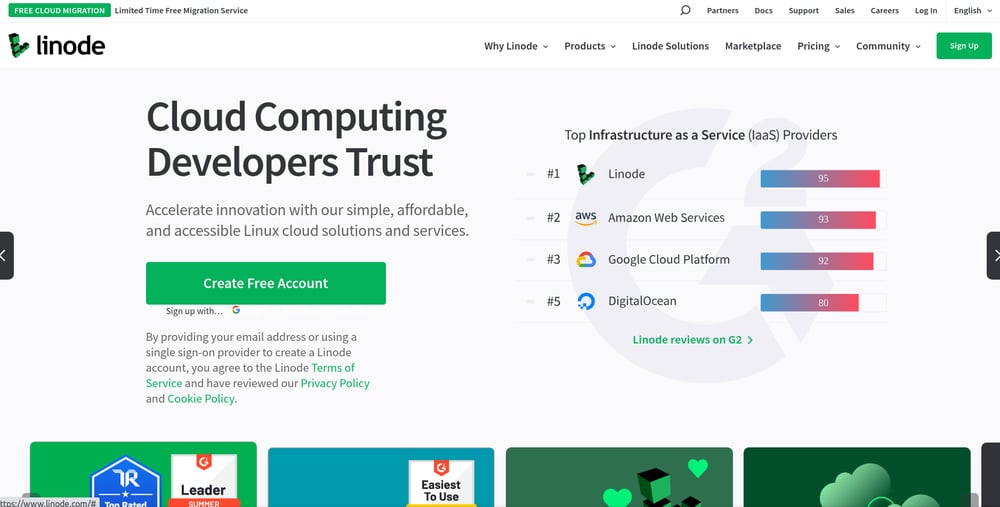 Linode is ideal for programmers. They are always searching for exceptional technical writers with knowledge in Linux, Lindo, general programming, and cloud hosting. They don't care if you're a techie or not. They are only seeking technically correct information that is presented to the audience clearly and understandably.
They like their freelance writers to write extensive and technical user manuals (tutorials), and they pay up to $300 for each guide.
How Much Does Linode Pay to Write Articles?
You'll be rewarded $100 if you include updates in a blog post.
You'll be paid $200 for a basic 500-1000 word tutorial.
You'll be paid $300 for a comprehensive tutorial of 1000+ words.
Of course, some guidelines have to be followed, just like on any other website on this list. Linode demands that your content should be reliable, thorough, and unique.
However, you must submit a writing sample to them to begin writing with them. You can either write an excerpt (introduction, etc.) for a topic they've provided on their website or submit something you've previously written.
You can start working for them after they have reviewed and approved your work.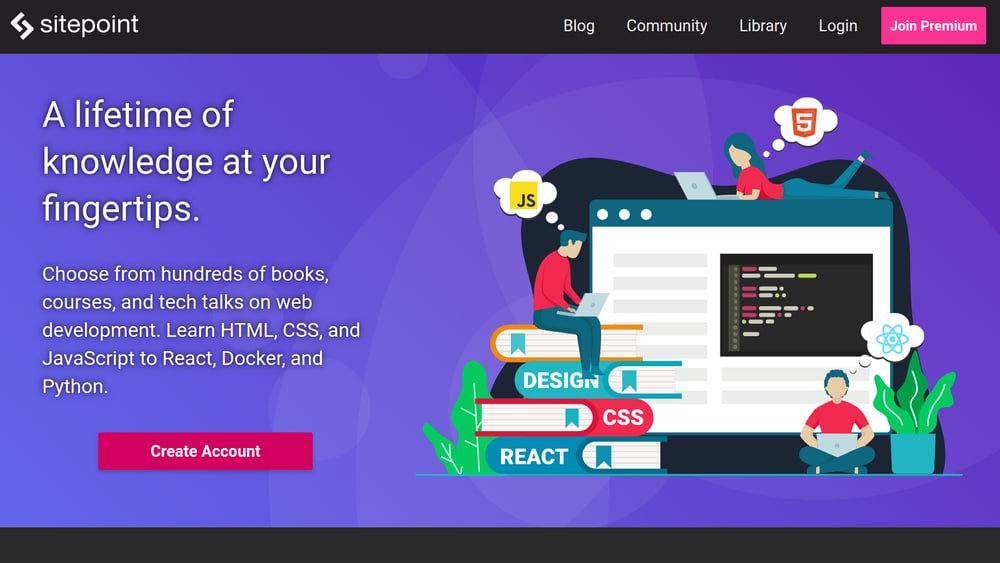 Sitepoint is another amazing site for any of my developer buddies who would like to start writing for a living. Sitepoint is a web development authority, and they're always looking for articles on HTML, CSS, and SASS.
However, they don't limit their contributors to the above-mentioned topics only, even though that's what they mostly focus on. Developer tools, GITHUB, browser trends, and open source are all topics you can write about if you wish.
While Sitepoint is searching for articles that are informational, instructional, and useful, they're also looking for authors with exceptional writing talent. So if you believe you are an excellent writer and you can write on these topics, try your luck.
How Much Does SitePoint Pay to Write Articles?
If your article is accepted and published on the site, you'll be paid $150-$300 per article. A simple article will usually earn you $150 while an instructional guide will earn you $200, and a code-heavy complete tutorial will earn you $300.
So what are you waiting for? Get in touch with SitePoint today.
If you're familiar with WordPress and consider yourself an expert in the field, The Layout could be the best website for freelance writers. The Layout is an online design publication by Flywheel. The majority of the topics they cover are WordPress-related, such as how to create a WordPress blog or how to design your own WordPress admin panel.
Despite the fact that WordPress is the major focus of the website, their articles are classified into 5 different categories:
Design
Development
WordPress
Marketing
Business
So, it doesn't matter if you're not a WordPress expert; there are plenty of other things you can write about. Pretty cool, right?
Even though you have complete freedom to write about whatever you choose, selecting a topic can be difficult at times; but not on The Layout.
The best thing about the website is that you get a list of topics to choose from. They'll pay you $50 for each topic you choose from their list.
How Much Does The Layout Pay to Write Articles?
If your article is accepted and published on the site, you'll be paid $50-150 for each article you write. Make sure you have a PayPal account to get paid.
Cracked is well-known for its funny and interesting articles.
Usually, list-style articles, with a focus on movies, video games, science, technology, and history are published on the website.
Their business strategy is straightforward. Most of the readers gladly share the content you see on Cracked. It doesn't matter if you've never written an article before or if you're a seasoned freelancer; Cracked only cares about high-quality articles.
Getting started is as simple as pitching your idea or submitting a sample for approval. You can write the article and get paid after your idea is accepted.
How Much Does Cracked Pay to Write Articles?
Previously, Cracked paid just $50 for each article. However, presently, you are paid $150 for the first four articles and $250 for every subsequent article.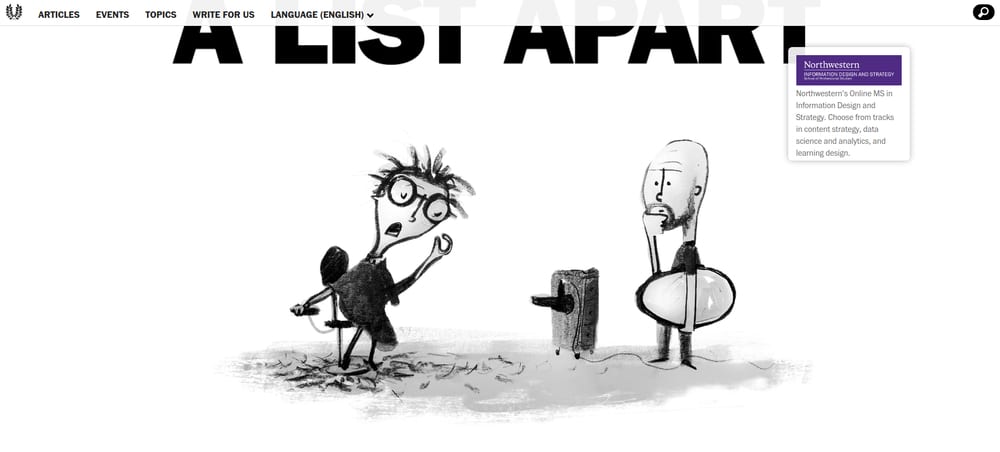 The website A List Apart (ALA) is a community for digital professionals where you can discuss and share everything related to the internet. Designers, developers, content strategists, and information architects are their target audience.
So, if you're interested in writing articles for them, make sure your content is appropriate for this audience. The following are some of the possible ALA topics:
Coding
Content strategies
Web design
Industry & business
User experience
I'll be honest and admit that the ALA's content standards are extremely high, but don't let that discourage you. These websites can help you become a better writer, get professional experience, and finally succeed in your freelance writing career.
I recommend submitting a rough copy of your idea for consideration by the editors. You can submit your final submission when they have approved your content.
Before it's published, editors analyze it and, if necessary, you may need to make adjustments to bring it up to ALA's content standards.
How Much Does A List Apart Pay to Write Articles?
If your article is accepted, they'll pay $200 per piece for freelance writing, and payment is made within a month of the content being published.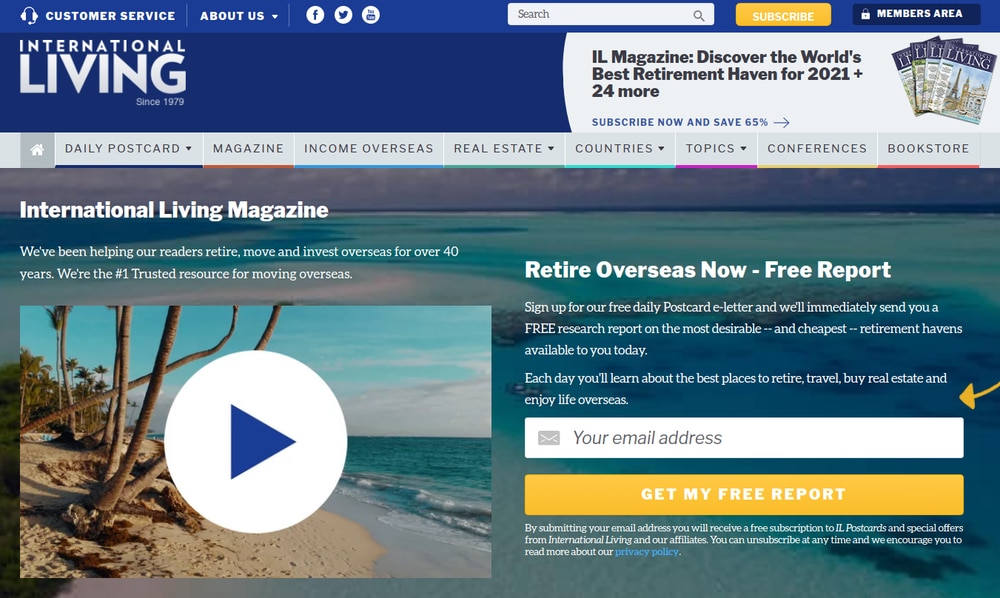 The International Living magazine mostly covers topics related to Global travel, overseas living, retirement, investing, and real estate. The site is not your typical travel blog, where you'd learn about "things to do," "MUST-SEE holiday places," and so on.
Usually, they prefer to share more detailed information about different locations from the perspective of living and retiring there.
Rather than writing a conventional touristic article, you should write from the perspective of a local resident. You should talk about things like the best local shops and the best and most reasonable houses to rent.
Basically, you can share any important information from your experience that the reader might utilize to make life easier and more unexpected when living abroad.
Before you pitch your ideas I would suggest joining their Daily Postcards or e-letters. The e-letters feature stories from ex-pats from around the world who are living their dream lifestyles. Joining their Daily Postcards will give you an idea of the type of work they are seeking before you start pitching your ideas.
How Much Does The International Living Pay to Write Articles?
Freelance writers are generously compensated. They pay $100 for an article with 1000 words and $150 for an article with 1500 words. Furthermore, if you provide your own original videos, they will pay you additionally.
The following are the video rates:
$75 for a 5-minute to-camera video.
$100 for a 5-minute video featuring different locations.
$150 for a 10-minute video.
$175 for a 15+ minute video.
So, if you've traveled a lot but yet to create a travel blog, this is the best place you can go to make money by sharing your traveling experience.