About
Do you know?
More than 95% of website visitors never land on the about page. Believe it or not, it's a fact.
And that's why I want you to know this:
I'm excited seeing you here. No, I'm not lying.
It really is exciting. 🙂 🙂 🙂
Why?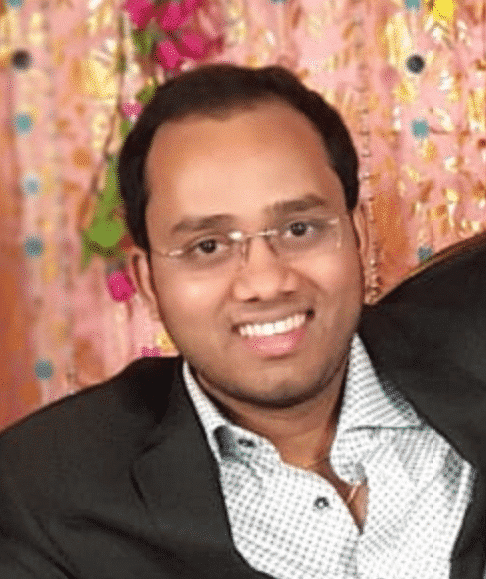 Because it proves you want to know more about me and this website. And, it excites me to introduce myself and this website to anyone like YOU.
So here's a short intro:
My name is Tamal, the only man behind this blog.
Honestly speaking, this is probably 27th website that I've built.
Pretty cool. Right? 🙂
Since 2009, I've been involved in online marketing part-time until I decided to quit my job in 2020 and focus on building my unique identity online.
And of course, make money.
Well, that's what we all want. Right?
The Digital Millions was launched in January 2020. And, I work full-time on this blog. I set my goals pretty high for this site.
And you know what? It sometimes gives me goosebumps.
But wait… wait… I'm probably on the WRONG track.
Why?
Because this blog isn't about me. It's about YOU.
It's about how this blog can help you. It's about all those strong reasons that force you to come back here again and again.
Because you know what?
I love to HELP YOU more than I want to make money.
I know… I know… you think I'm a liar. Yes, I am sometimes. But not now.
Here's what you need to know:
If you are NOT making money online …
If you don't understand which money-making method you should follow … If you are confused by all the conflicting information out there …
And, if you want to learn more about blogging, SEO, content marketing…
Then, no doubt, this blog is for you.
To be more accurate, here's what you'll be able to learn:
How to start and build a profitable blog
Highly useful tools and services worth considering
SEO, digital marketing, making money, and everything in between
And most importantly, it's about blogging more than anything else. Because when it comes to making money, what I found the most powerful is this:
A Blog.
That's right. Even if you don't know what it is, keep reading…
Because you'll soon be excited to start one.
In short, a blog is a website that contains informative articles written by you, or by multiple writers on a specific subject or multiple topics.
It's easy to update and maintain.
Any good news?
Honestly, there are many. But let's focus on the most incredible ones:
It costs less than $100/year to start a blog.
The earning potential is limitless.
Passive income. No boss, and of course peace of mind.
Sounds too good to be true? I understand.
But listen:
Even if you think and believe it's NOT possible, it doesn't change reality. Just do a quick search on Google and you'll be greeted with plenty of results from bloggers making jaw-dropping income only from their blogs.
Feeling interested? Great.
Honestly, what I found the most exciting, profitable, and reliable way to make money online is building blogs, growing it, and eventually monetizing it.
Here's the process you can follow:
Choose an interest [niche]
Create a blog based on it
Produce useful contents/blog posts
Promote the blog online & drive massive traffic
Monetize/Make money online
That's how I mostly make my money online. And, I seriously believe that anyone with basic computer skills can start & build a successful blog from scratch.
Wondering how you would do that?
Don't worry!
>>> Click Here to Start a Blog Step by Step
Indeed, this is the best way to build an income online.
No matter which money-making technique you wish to follow, having a content site never hurts. In fact, it's essential if you want to start a business online.
Here's the fact:
Anyone with decent writing skills (which you can learn) and some basic computer knowledge should be able to build a profitable blog online.
And, when you have a blog, many other doors open for you.
Is that really possible?
The answer:
Yes.
All you need is a burning desire to learn what it takes to succeed.
These techniques are not secrets and obviously, the kinds of things I share in my blog are NOT "get rich quick" schemes – but, far from it really.
And, the best way to stay updated is to subscribe to my newsletters.
Have questions or concerns? Please contact me.
Don't worry!
I'm here.
I love great ideas and often share them here at Digital Millions. If you love them too, subscribe or get back here again so that you don't miss anything.
And of course, never stop loving me and my site.
🙂 🙂 🙂