If you are looking for the best paid survey sites to earn extra money online, you have come to the right place. Surveys are one of the best ways to make your first online income, especially if you are getting started online.
As online marketing grows, there are many companies prepared to compensate you for your thoughts. Have you ever heard of the phrase "a penny for your thoughts?" When you sign up for survey sites, you get paid to give your opinion on products, polls, videos, books, websites, and other things.
As much as I like the concept of getting paid to write online, I like the concept of getting paid for my thoughts even more.
Keep in mind that you will become rich from paid surveys. But, you can definitely earn some extra money by participating in these survey sites. I assure you that there are no scams on this list, just legit survey sites.
That said, let's get to it.
The best paid survey sites are listed below:
Ysense is the most recommended site on this list.
Ysense is a fantastic website that can help you make extra money by filling out online surveys. It's an online community with multiple earning options. You can start earning with paid online surveys, cash offers, and quick tasks.
Signing up with Ysense doesn't cost you anything. It's free.
You can make money by participating in free paid surveys and helping to shape the next generation of products, services, and more. Apart from paid survey offers, you can also get paid to try new products and services, download apps, register for websites, and watch movies, among other things.
You can withdraw your money through PayPal, Payoneer, Skrill or Amazon pay gift cards once you hit the minimum amount of $10.
And Trust me, Ysense makes it so easy to hit that $10 mark.
Survey Junkie is a simple but effective online survey platform that compensates you for your ideas and thoughts. Since its inception in 2013, Survey Junkie has grown to over 3 million active members who earn points for taking online surveys that can be redeemed for cash or gift cards.
With Survey Junkie, you can earn up to 200 points per survey.
These points can be redeemed for cash once you reach the minimum threshold of 1000 points which is equivalent to $10 dollars.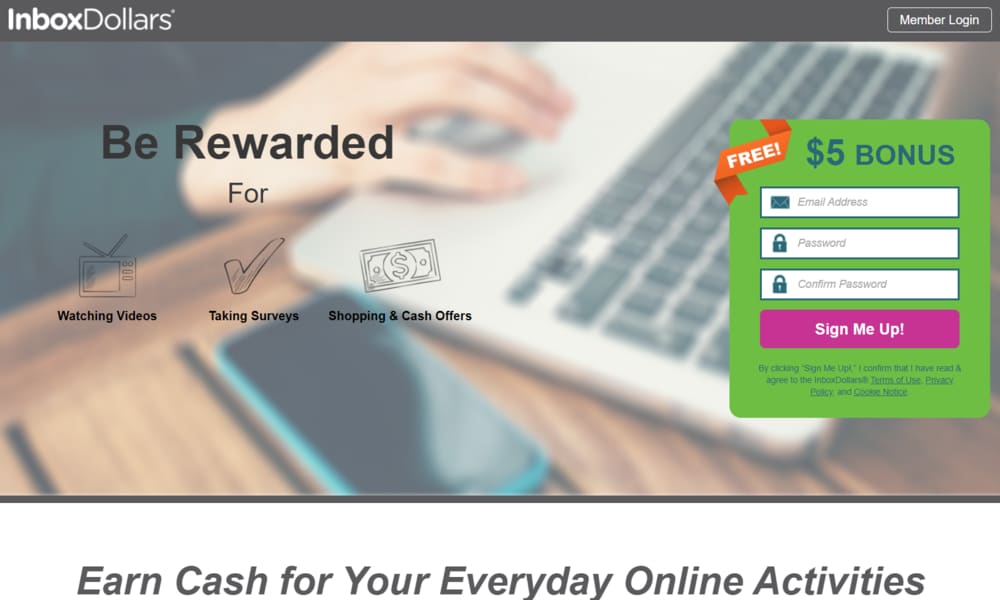 Inbox Dollars is the place to be if you want to make straight cash for your hard work. How wonderful is it that when you sign up with this incredible site, you get a nice $5 bonus just for signing up?
That's not all; similar to Swagbucks, there's a lot more you can do with Inbox Dollars than fill out surveys, including streaming movies, playing games, earning cash for online shopping, reading e-mails, and encouraging friends to join.
Once you hit the $30 minimum level, you get paid through PayPal and believe me, this site makes it really easy to earn that amount in no time.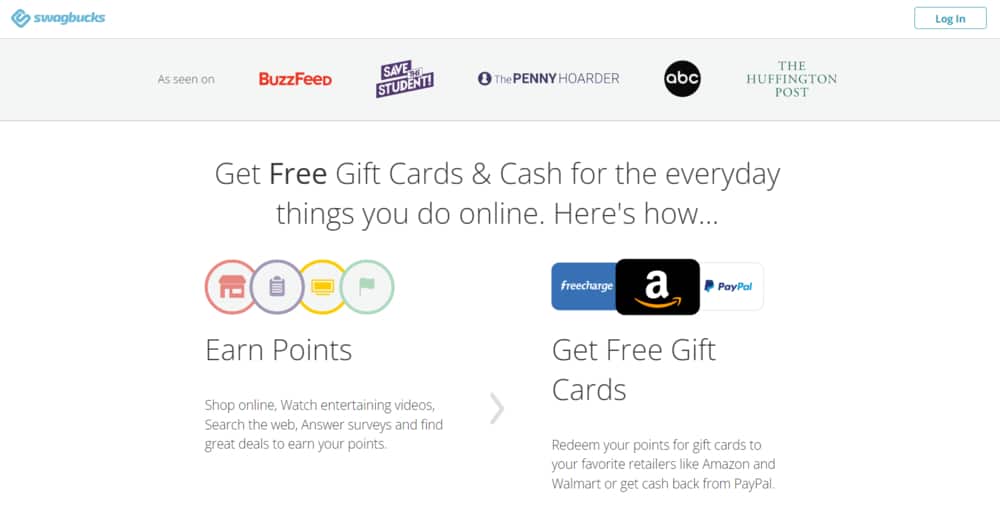 Ever heard of someone paying you as a way of saying sorry?
Well, Swagbucks does.
And, if you don't qualify for a survey, you earn consolation points. How wonderful is that? Swagbucks is one of the most popular online survey sites today. They also provide additional ways to earn money online.
With Swagbucks, you don't have to spend all day filling out boring surveys.
You can also get paid to watch videos, play games, sign up for a free $5 bonus, and explore the web. Swagbucks is one of the best survey sites that will reward you with money, gift cards, and many more.
Toluna is a fantastic survey site that generously compensates for your efforts. This website has been active for about 18 years and is completely trustworthy. The fact that there are more surveys to complete per week than on other survey sites is what I like best about this organization.
If you enjoy receiving free stuff, Toluna is the site for you. If you enjoy prize drawings and Amazon gift cards, Toluna will not disappoint you.
If you wish to get paid for your efforts, you can use Paypal to redeem your points once you achieve a minimum of $20.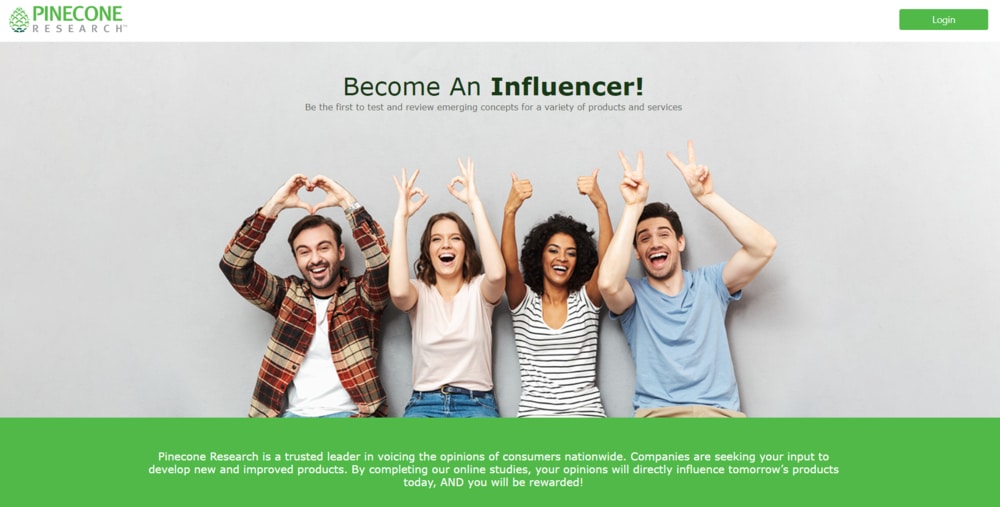 Pinecone Research is one of the most trusted leading survey sites online that pay you to give your opinion on products before they hit the market.
As a member of the Pinecone Research Family, you will have the opportunity to test products and provide feedback on them.
Once you've signed up, you'll receive an email notifying you when new surveys are available for you to take. You earn points for completing paid surveys, which you can exchange for cash through PayPal or other free things.
The minimum threshold is $3 which should not be hard to meet.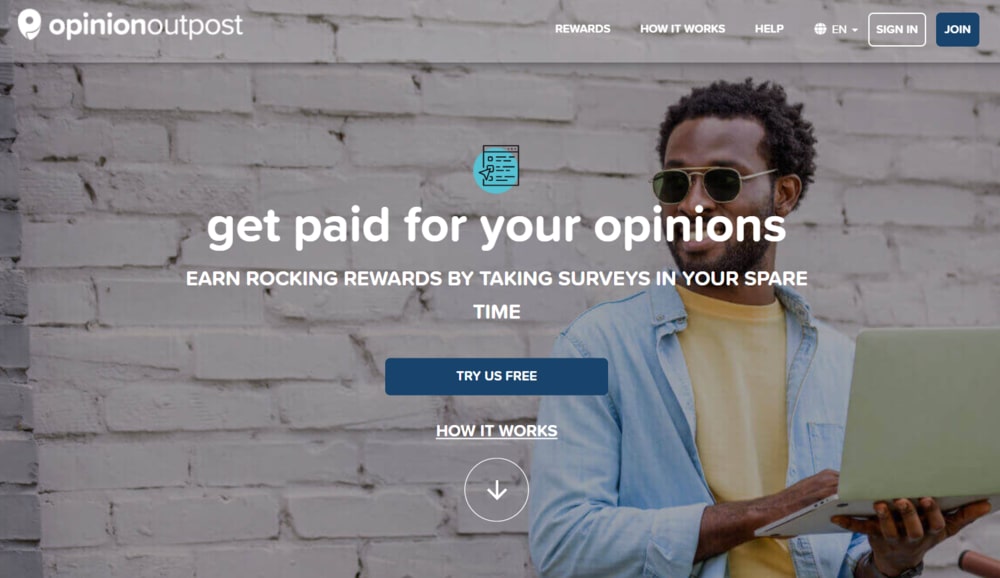 Opinion Outpost is one of the quickest-paying survey sites out there.
What I like the most about Opinion Outpost is that you don't have to complete a lot of surveys to get paid. They have a lot of fun surveys as well, and you only need to complete 5 to 6 of them to get paid.
Once you reach the minimum threshold of 100 points, which is equal to $10, you can convert your points to cash and get paid by PayPal.
Or, you can also purchase an Amazon gift card or an Itunes gift card.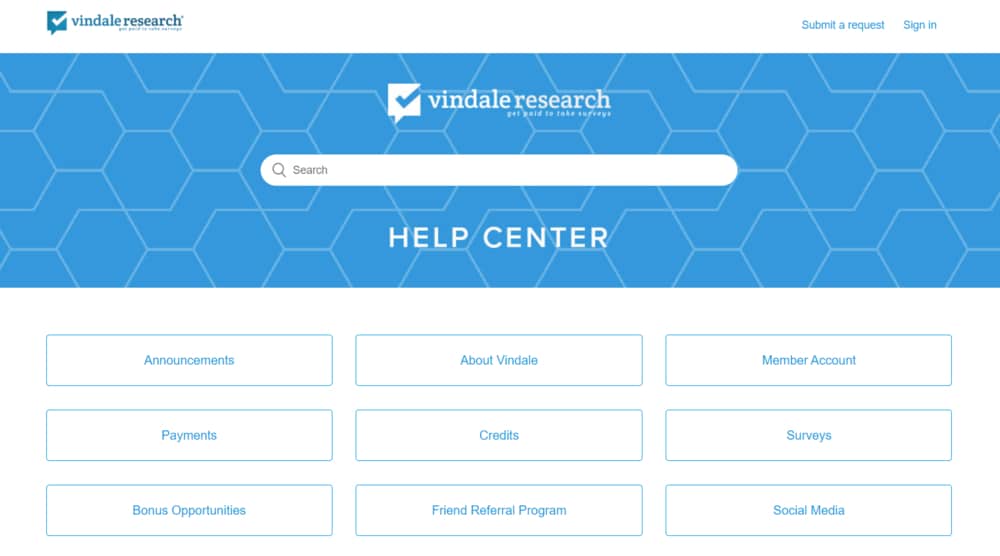 Vindale Research is one of the most popular and high-paying online paid survey companies. You will earn a $2 incentive when you sign up. But, that is not all. Vindale research also pays up to $4 for every survey, and often even more.
You will be notified through email anytime surveys that match your profile become available once you sign up and fill out your profile.
Vindale pays you to do surveys, answer questions, and write product reviews. Once you meet the $50 minimum level, you can be paid via Paypal or cheque.
My Points isn't your typical survey site; it's absolutely packed with exciting ways to earn points and cash, and your earning options are practically limitless!
You can earn My Points by buying, reading emails, printing coupons, playing games, taking surveys, clicking on links, and signing up for trial offers.
Each point you get on My Points is worth 0.62 cents, which is more than you can get from other survey sites, in my opinion. Once you reach a minimum of $25 in points, you can redeem them and get reimbursed through PayPal.
My Point also offers gift cards as a payment option, with a minimum balance of 1600 points required to obtain a $10 gift card.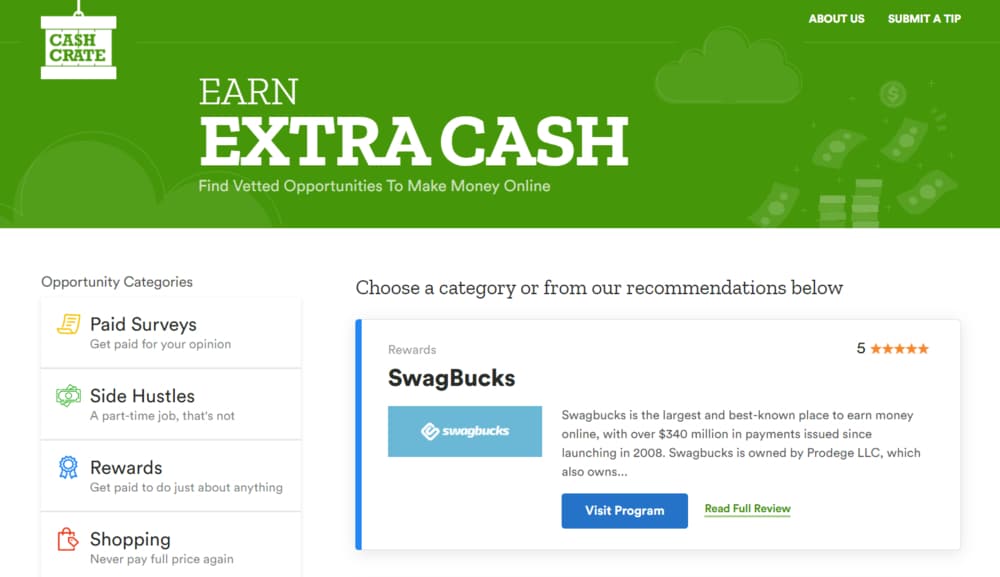 Old and wise, CashCrate knows how to help its members make the most out of their precious time. Since 2006 CashCrate has been helping thousands of people like you and I make some extra money on the side just by completing surveys, playing games, shopping, referring others, and completing offers.
If you are looking for a legitimate survey site that's been around for a long time and has many survey and offer options, CashCrate is a great choice.
CashCrate offers rewards in the forms of cash, cheques, and gift cards for completing their wide variety of activities.
CashCrate pays up to $1 every survey and pays out every month via PayPal once you've reached the $20 minimum threshold.
Final Thoughts
You should join as many survey sites as possible to get the most out of them. No matter what you're doing online, you'll want to have options, and the same is true when it comes to taking paid surveys.
You see, the issue with these sites is that there aren't always surveys to fill out all of the time, so if one site doesn't have one, the others will.
That way, you'll always have a survey to complete and money to accumulate.
The second reason you might want to sign up for several survey sites at once is to boost your income. One survey site will only earn you a few dollars, however, with multiple survey sites, you can earn way more.
So, you should join the paid survey sites above right now!
And, most importantly, I strongly recommend that you join Ysense. It's free to get started. It is the best online survey site that I have ever joined! It has many different types of surveys available daily, and you can earn up to $50 per survey. Plus, it has the best rewards of all the survey sites on this list!
Click here to join Ysense FREE
I hope you enjoyed my list of 10 Best Paid Survey Sites. And, if you did, I request that you share this article on social media. It will help others to discover the best survey sites so they can start making money right away.