As a small business owner, you would know that video marketing is the best marketing strategy to empower your business. Today, small and large businesses put video marketing to good use and achieve their goals and desired benefits.
Video marketing helps build the brand image and seamlessly connects you with the target audiences to make lasting relationships.
Undeniably, people like to watch video content rather than read a long blog post about a subject or product. Videos are fun, entertaining, easy to comprehend, and obviously preferred over written text.
But, not like all videos do well online. If your video is not created with interest and quality, it will be brushed aside by the audience.
Also, there are millions of videos uploaded daily; your video should be engaging and innovative enough to keep people occupied while preventing them from scrolling away without seeing it in its entirety.
Branding Your Small Business with Videos
This collection of simple tips will help you create fantastic video content for branding your small business.
1. Focus on quality, not quantity
When it comes to creating an impactful video, the focus should be on quality rather than quantity. A long video might not be that engaging, but a video with the right and knowledgeable content can be.
Instead of subjecting viewers to lengthy videos, consider cutting the noise down and adding only relevant instances related to your subject.
Ideally, a video should be more than 2 minutes and should be able to create a hook in the initial few seconds. Your content should also be informative, entertaining, and appealing. Otherwise, it'll be hard to make an impact.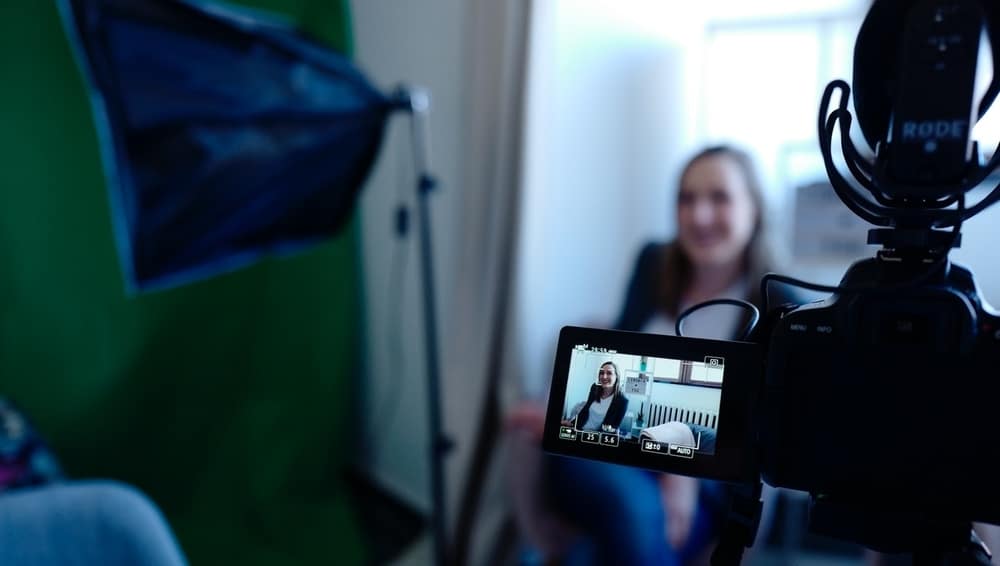 If you have taken plenty of shots and clips for your video, consider using a video trimmer to cut down irrelevant content. It is vital to put the subject in the forefront from the start of your videos to avoid ambiguities.
Your viewers should be able to recognize the purpose of your video from the beginning. It helps in forging interest without wasting their time. Moreover, your content should be goal-centric while reminding the viewers about your business so that they stay tuned till the end.
2. Invest in the existing video platforms and the right audiences for better reach
Specific embedded video banners are gaining immense popularity. But it's a wise decision to invest in already existing video channels such as Snapchat, YouTube, Hulu, etc. If people need to watch video-based content, they will first look for a platform familiar to them.
YouTube, a hub of video content, is where the marketers can expect to get the best ROI as most people prefer this channel.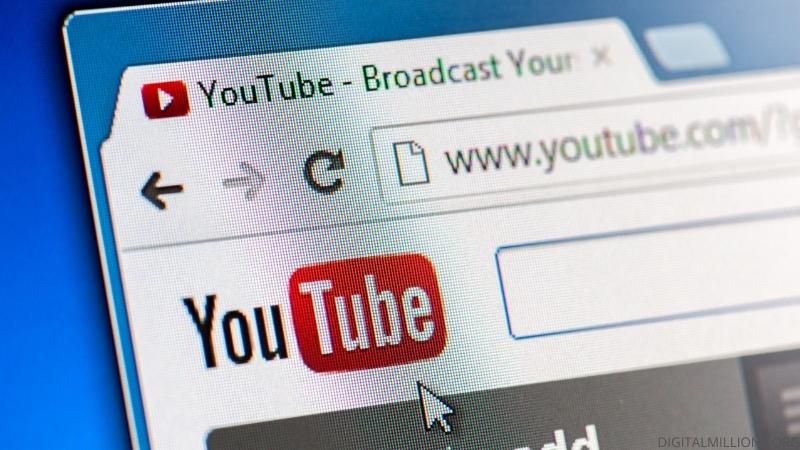 Additionally, as organic reach is a bit time-consuming, targeting people with a YouTube ad platform is recommended.
The next step involves approaching the right audience.
Before creating a video campaign, you need to explore the target audience. When you understand your target audience and how your videos can appeal to them, you can easily create a focused brand while elevating the likeliness of the people to watch your content.
3. Proper product demonstration
To create engaging videos for your viewers, you must pay attention to what they like to see. The time they spend on your content should be justifiable. Besides being short, crisp, and informative, your video should seem naturally fitting with the content. It should not focus on selling your products or services explicitly but should be customer-oriented. Stress how your product can add value to the viewers while building an element of loyalty and trust.
4. The three Es
The whole concept behind the success of any video lies in the three Es, i.e., Engage, Energise and Educate!
To engage the customers effectively, your video content should be rightly placed at the right time while focusing on who your audience is and what they want to see. To educate your viewers, your video should have informative and knowledgeable elements related to what you are offering or selling.
Lastly, the most important of all, your video should be able to energize the audience by engaging them thoroughly so that they feel connected and are driven to opt for your offerings.
5. Storytelling
Would you find any interest in watching a video that lacks a story?
Only a video with a story is able to ignite interest while letting the audience relate to it. So, make the most of your creativity and mold your narrative into an appealing story.
For instance, if you need to share product specs via your video content, create a story around product development and conception. Similarly, if you want to promote a discount, reveal how the product is made and what it takes to drop the amount. People respond well to such content, and it can boost your ROI.
6. Testimonials
Do you think it is enough to rely on your and your company's efforts alone to sell your brand? Certainly not! To satisfy your customers, you need to showcase something real—for example, testimonials and feedback from your customers who are happy with your brand. When you show testimonials, it adds loyalty and credibility to your brand while motivating potential customers to trust you.
7. Use your expertise
Show the true expertise of your brand through videos. Let your audience see your efforts and hard work in achieving what you have achieved. Make case studies and how-to videos to offer your customers real pieces of advice which they can follow in their lives. It is believed that most people who watch explainer videos learn more about the brand and its products and services.
8. Call to action
When you make a video, its purpose is not just to explain your goal. It is also to let people know what they are expected to do. Include a CTA in your video to guide people in a certain direction.
Adding CTA strengthens the business process. It adds a purpose to your content and lets people know how they can become involved with your brand.
Though the majority of videos have a CTA towards the end, adding it in the middle gets the highest conversion rate.
What is The Importance of Video Marketing for Small Businesses?
Video marketing plays a vital role in establishing small businesses as they cater to sales, traffic, and brand awareness.
The popularity of video marketing is on account of its ease in leveraging audiences across different platforms. Many small businesses are already utilizing video marketing to attract and retain customers.
Video marketing benefits
All types of businesses are using video marketing for its innumerable benefits. With increasingly easy access to fast internet, video marketing continues to shine. Benefits of video marketing for social media include:
Better engagement and exposure
Improved visibility on social sites
Better product understanding
A personalized way of engaging the audience
Drives sales and SEO ranking
Offers popularity on multiple platforms and sites
Getting Started with Video Marketing
In the world of marketing, video marketing can be considered the leader. Invest in it soon and be assured that a smartphone is a good enough tool for those who are just beginning their video marketing journey.
Using videos for marketing
Now that you know the tips for video marketing and the benefits of this marketing medium, it's time to know how videos can be used to market your products or services.
Before we dig into details, it's important to note that the quality of your video matters, and thankfully, you don't need to shell out to make your content look polished. Some ideas for creating video content for small businesses are:
Demo videos
A demo video provides a walkthrough of what you want to sell. This video type is a creative way to showcase your product capabilities, attributes, and features. Such videos are suitable for marketing campaigns.
How-to videos
How-to videos are also called tutorial or instructional videos. These videos offer solutions to the customers on specific problems they might be facing. Such videos let the customer know how they can use your products more effectively.
User testimonial videos
User testimonial videos are focused on the feedback from your happy customers. These videos showcase the customers as your ambassadors. They offer credibility and impact other customers greatly by explaining your company from the perspective of existing users.
Product review videos
Product review videos provide set the product against the other competitors in the market. Informative product reviews from the customers showcase the benefits of the products.
Explainer videos
Explainer videos are similar to demo videos. But, instead of stressing about products and services, they reveal how the products and services can offer value to the customers. They eliminate the complexities associated with your products and services by communicating effectively.
Training videos
Training videos or tutorial videos help in propagating user skills related to the products and services. Such videos use real customer footage to provide a step-by-step guide for using the products and services.
Interview videos
Interview videos are Q&A videos to resolve doubts and queries. The employee, CEO, customer, or supplier can be the interviewee who resolves problems. These videos add authenticity to the message or statement which you want to deliver to the viewers.
Personalized message videos
For showcasing the human aspect of your business, personalized videos can be employed. These videos highlight your company's work culture, team spirit, and dedication. The customers can meet your community.
Photograph videos
Photograph videos are simple slideshows of the important aspects of your business. These videos display the images, sound, and text as a narrative of your company. These videos are easy to create as they use images or stock video footage.
Behind-the-scenes videos
Behind-the-scenes videos can reveal more about your company. The way your staff spends time and the fun nature of your work culture can be highly engaging content for your audience. The videos reveal the bonds among your teammates and build a brand image in an informal yet youthful way.
Wrapping Up
Videos are a powerful marketing strategy that can leverage your business by engaging audiences. Many small businesses do not venture into video marketing as it appears complicated and expensive.
On the contrary, it can turn out quite easy and inexpensive with the right tricks and tips. All you need to start video marketing is a smartphone device, planning, creativity, and a desire to make a difference.
Give a boost to your small business with video marketing.
Don't forget to use a good editing device to elevate the quality of your content and offer only the best to your audiences.