Want to avoid blogging mistakes and succeed right from day 1? If so, let me introduce you to some of the most common blogging mistakes almost every new blogger makes. You don't want to make them, right?
Are you a blogger who is blogging for years, but still not successful?
Do you want to find out what mistakes you are making? If you are still unable to find out your mistakes, this article is going to help you.
There are over 500 million blogs of around 2 billion websites. But still, only around 90% of bloggers actually rule the web.
So the question is if blogging is really difficult.
No, it's not.
But, this is a long-term game and of course, it's not a get-rich-quick scheme. And, this is what most new bloggers don't want to understand.
And the crazy thing?
They want instant success. And, when it doesn't happen, they quit. Below are some of the common blogging mistakes new bloggers make.
Common Blogging Mistakes
Let's get started right from the beginning.
1. Giving Up Too Early
One of the most common reasons why most bloggers fail is that they are quick to quit. I understand it's hard to continue when you don't get rewarded for a long time. And, it takes a long time (at least a year or two) to succeed as a blogger.
Honestly speaking, it is a good thing about blogging.
Why?
It reduces your competition. Because most new bloggers would want to get success as fast as possible. When they don't get it, they quit.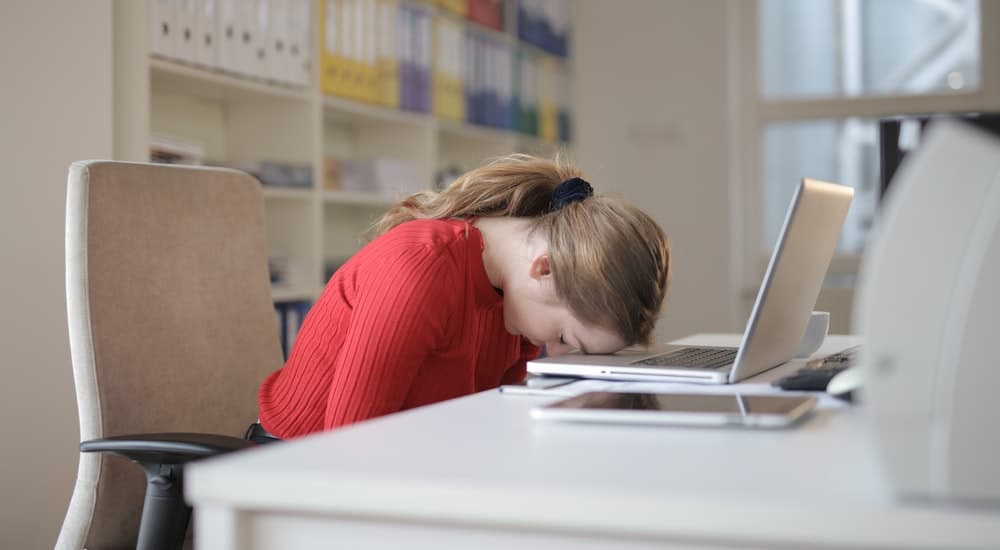 Successful blogging is not a short-term goal, but it's a long-term goal.
You can't give up too early.
Because it really takes a long time to build a huge audience online. Building an online reputation takes time and a strong commitment.
If you are unable to stick to it at least for 2 years, don't start. If you are wondering how long it takes to make money blogging, the following articles will help:
Only continuous blogging will help you grow.
Gradually, you will realize that more people know about your blog.
More people will care about what you write. More people will be interested in your articles. It can even help you make more money online.
2. Comparing Yourself with Other Bloggers
One of the reasons why most bloggers fail is that they start comparing themselves with others already in the field for years, just after they set up a blog.
That's definitely not the right thing to do.
Obviously, those who are in the blogging field for years have a bigger audience. Most bloggers feel guilty in the beginning about not having such huge visibility.
Do you know what they do?
They spend more time reviewing what other successful bloggers are doing than spending time on creating valuable content for their blog.
Gradually, they lose interest and quit blogging.
This is what happens with almost all new bloggers.
Quite disappointing. Really. 😥
3. Compromising Quality Over Quantity
When it comes to blogging, the number of your blog articles is quite important. Because more articles mean more chances to get readers' attention.
As a blogger, you can answer more questions with more articles. You will also be able to secure a strong place in popular search engines like Google.
But, at the same time, bloggers shouldn't compromise with the quality.
This is where most bloggers make mistakes.
They put more attention on quantity than quality. Unfortunately, they forget that new readers wouldn't come back for quantity, but for quality.
Because it's more important.
Useful Resources:
4. Not Using an Interesting Title
A catchy and interesting title plays a very important role in readers' engagement with your blog. A carefully crafted title grabs more attention from readers.
This is what your readers will see in the beginning.
So it has to be an attractive one that attracts your readers to read more.
Titles are what people see when they search for a topic in Google or other search engines. This is what makes them click on the result to find out more.
Better CTR (click-through rate) means better search engine ranking and better visibility. Your article may be great and highly useful. But if the title doesn't grab attention, you may lose a lot of quality readers and visitors.
5. Selecting a Topic You are Not Interested In
There can be hundreds of different topics for starting a new blog.
But you should always choose a topic that you are interested in. Just because a topic is profitable doesn't always mean that it can bring the same profit for you.
It's possible only when you can show your knowledge in the topic.
It doesn't matter which subject you choose for your blog.
If you know what to write and what your readers want you to write, your blog will automatically become profitable.
But, if you choose a topic, you are not interested in; you will soon realize that it's difficult to continue and you'll feel like quitting.
6. Focusing Too Much on Money
If I am not wrong, most bloggers start blogging to make some money.
Although it's not wrong to think about monetizing your blog, you shouldn't think about it with too much interest in the beginning.
It will divert your attention from blogging to making money only.
You must remember that money is the result of successful blogging. You can't think about it too much at the beginning of your blogging career.
And, here's the truth:
If you start a blog just to make money, you will never make it.
You might make a few dollars here and there. But honestly speaking, you can't build a continuous source of income or sustainable business.
So what should you do?
Focus on helping readers, creating more conent and grow your blog.
Useful Resources:
7. Not Being Helpful To Your Readers
It is necessary to give your readers the most importance.
If they are happy, you will be happy eventually.
Repeat visitors are the foundation of every successful blog. Know what they want from you and help them. If you can solve their questions, they will come back.
Most repeat visitors become customers ultimately.
Each satisfied reader will recommend your blog to lots of other people. More people coming to your blog will result in more income and profit.
Just help them and they will help you back.
8. Writing Only For the Search Engines
Do you write articles only for search engines?
Let me tell you that it's a mistake.
Search engines will soon discover it and rank your site deep down. Search engines are now smart enough to understand what valuable contents are.
Remember, Search engines can now measure visitors' engagement with a site. So don't try to fool search engines and write only for bots.
Don't use article rewriting software to produce content.
Rather, write for real people. Keep a helpful voice. Listen to them and be heard. You will soon realize that you are growing day by day.
I know… I know… most bloggers don't do that.
But still, many bloggers do it.
Useful Resources:
9. Not Posting New Articles Regularly
Irregular posting is a very common blogging mistake.
Blogging is a platform to share your knowledge with the world. It can't stop frequently. But it has to continue forever.
Your readers would expect new updates all the time. Without new updates, your blog will soon be a dead page on the web.
You may not need to post new articles regularly. But you must keep a good posting frequency so that your readers know when they can expect an update.
It will help your readers trust you.
It will make your readers feel that you always have something for them. It's like you always have something they need.
More importantly, more content means more opportunities to rank.
Relevant Resources:
10. Not Making Your Blog User Friendly
You must choose a good user-friendly theme for your blog.
A good-looking theme would help your visitors stay on your blog for a longer duration. Also, make it easier for them to search for what they need.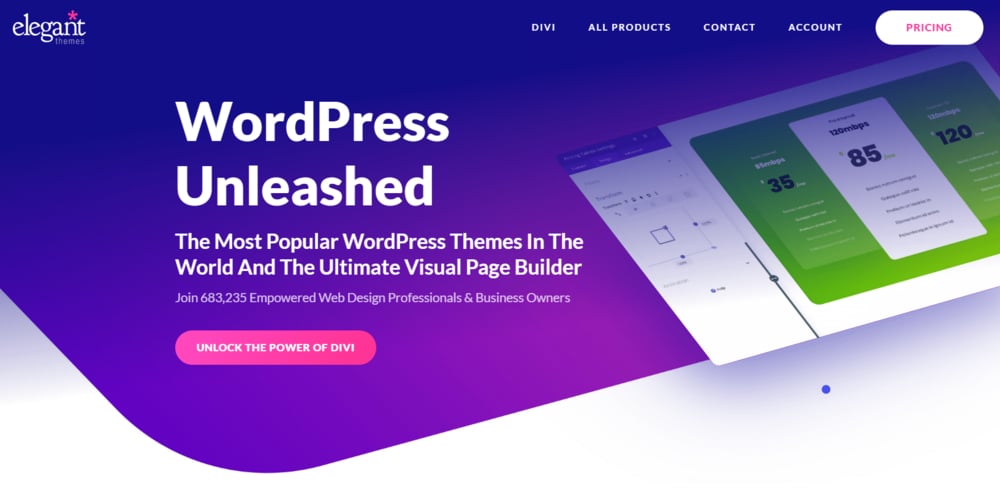 Use a proper navigation system so that your visitors don't get irritated while searching your blog. Additionally, make it easy for them to read your articles.
All these can be achieved with a good theme.
Some of the best WordPress themes I recommend:
Want to know which theme I use?
I use premium Authority Pro theme developed by StudioPress.
It's a good idea to show related content in the sidebar or below every post. Interlink your articles properly and recommend related posts within your articles.
It doesn't only help your readers, but also helps search engine bots to efficiently navigate throughout your site.
Useful Resources:
11. Selling a Lot Of Advertising Space
If advertising space occupies most of your blog, you are surely going to irritate your visitors. Visitors don't come to your site to see advertisements.
But they want to find answers to their questions. So your blog's articles should occupy most of the spaces on your blog.
It is not bad to advertise on blogs.
But you can't compromise the user experience.
Try to show a minimum number of ads making your readers happy while browsing your blog. Don't use pop up ads. Most people don't like it at all.
Note that selling a lot of ad space doesn't always earn you a lot of money.
If you are doing it, it's a mistake.
12. Focusing Too Much On Short Term Traffic
Focus on building an ongoing traffic source.
Traffic plays a very prominent role in making a blog successful. So don't waste your valuable time and focus on short-term traffic.
Rather, focus on building a long-term traffic source (organic search traffic) that will continuously flood your blog with new visitors.
Read: 27 Ways to Increase Traffic to Your Website?
The article contains the most important strategies you should follow to drive traffic to your blog. Let the world know about who you are.
Market your blog effectively so that more people know about it.
13. Not Taking Your Blog As a Real Business
If you want to make money blogging, it should be treated as a business.
Every business requires some investment on your part. Your money should be invested to market your blog so that you can reach a bigger audience.
Because without audience, your blog is just a dead page on the web.
14. No Participation In Social Media Sites
Participation in social media sites like Facebook, Instagram, and Twitter is very important these. Because recently most famous search engines updated their algorithm to give importance to social sites.
Social votes like retweets, Facebook shares are highly effective to improve your search engine rankings. Gradually, more and more people are engaging in social sites. It can even become a great traffic source if you follow the right way.
No participation in social media sites means you are losing a lot of visitors. Focus on social media. It's a great medium to take your blog to the next level.
15. Thinking That You Know Everything
You don't know everything and you can't.
You may know a lot of things. But still, there are things yet to be learned. Believe it and let your readers know about it. They will appreciate you.
As previously mentioned, don't try to teach your readers.
Just share what you know.
Ask questions to your readers and seek answers. Tell your readers that you are not sure about what you are saying, but you are trying to be.
Ask for help and let them help you.
They will be eager to help you. Treat them just as you want others to treat you.
16. Not Allowing Comments On Your Blog
If you are running a blog, you must allow comments on your blog.
It has to be remembered that blogging is a platform to share your ideas and knowledge with the world. So it becomes very important to know what the world is thinking about you and what you write.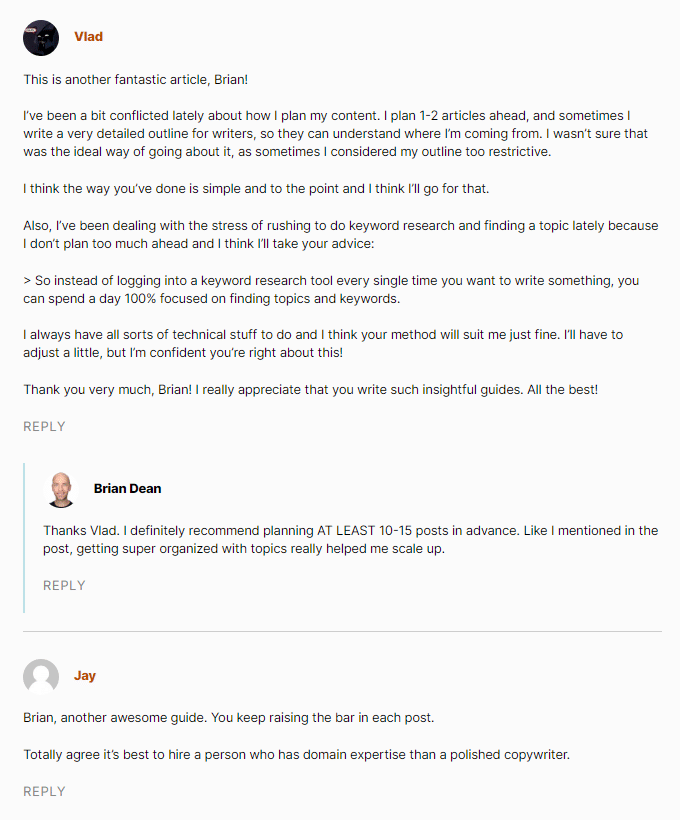 Commenting is the best way to communicate with you, the blogger.
It is a system through which your readers will able to share their opinions about your articles. It might be helpful to improve your future posts.
Connecting with your readers will help you understand their choice and what they want you to write. Pretty cool, right?
Update: I don't allow comments on this blog anymore.
These days, more and more blogs are turning off comments. Because people are not engaging in comments as it was a few years ago.
They are more interested in getting a link back to their site, using comments.
As a result, most comments are not genuine anymore.
17. Expecting Readers Will Come To You
Readers don't come to your blog on their own. They need a good reason to come to your blog. If your blog doesn't fulfill their requirements, they wouldn't come.
Remember, only repeat visitors make a blog successful in the long run.
Don't expect your readers to come back.
Tell them why they should come back and what else you have to offer. At least, make them feel that you are important if they want to learn more on your topic.
Don't try to teach your readers. Believe me, they wouldn't like it. Just share what you know and create a friendly environment.
Honestly speaking, the list is not going to end.
But, it's ok not to be perfect right from day 1.
People always make mistakes and it will continue to be like that. Hopefully, I have discussed a lot of common blogging mistakes that every new blogger makes.
Gradually, some of them understand where they are lacking.
If they try not to repeat the mistakes, it's enough.
How to Blog The Right Way?
Blogging is not a get-rich-quick scheme. It's a long process to be the winner. Below are a few lessons I learned in my blogging journey.
Let's dive right in.
Don't build too many blogs if you can't manage them all
Blog only on your own domain to keep it safe
Don't spend more time begging links than creating quality contents
Don't try to make money right from the beginning
Give your readers a good reason to come back
Never resort to copying contents from other websites
Build a strong relationship with your readers if you can
Don't spend more time on promotion than writing
Spend money on advertising if you can afford
Choose a good quality web hosting company. I use HostGator.
Don't change your blog design frequently
Let your visitors know who you really are
Be sure about why you are blogging and what you want
Be interesting and useful when you write
Don't spend too much time on creating contents only
You should never start a blog on multiple topics
Don't quit. Blogging takes time in most cases.
I am sure that if you follow the above-mentioned guidelines and try not to repeat a mistake, nothing can stop you from being a successful blogger.
Finally, did you like what you just read?
If so, please share it and help me reach more people. Thanks!