Starting a business online has never been easier, and it can be a great way to earn money and achieve financial freedom. With the right idea and a little hard work, you can turn your entrepreneurial dreams into a reality and build a successful online business.
But with so many options out there, it can be overwhelming to choose the best business idea that will make money online. That's why I've compiled a list of the top business ideas that have proven to be lucrative for entrepreneurs.
From e-commerce and digital marketing to software development and online education, these ideas can help you earn money and achieve success in the digital world.
Anyone with a little bit of entrepreneurial spirit can use these business ideas.
So, if you are someone who wants to start an online business and make the most money, here are 10 of the best business ideas that could help you earn big:
1. eCommerce Store
Starting an eCommerce business is one of the best ways to make money online. With more and more people turning to the internet for their shopping needs, eCommerce has become a booming industry with huge growth potential.
The estimated 12 million – 24 million eCommerce sites across the globe show that there are plenty of opportunities out there for aspiring entrepreneurs who want to get into this space. Even better, less than 1M of these websites sell over $1,000 per year, so it's still possible to break into this market and be successful.
Start an eCommerce Store Today →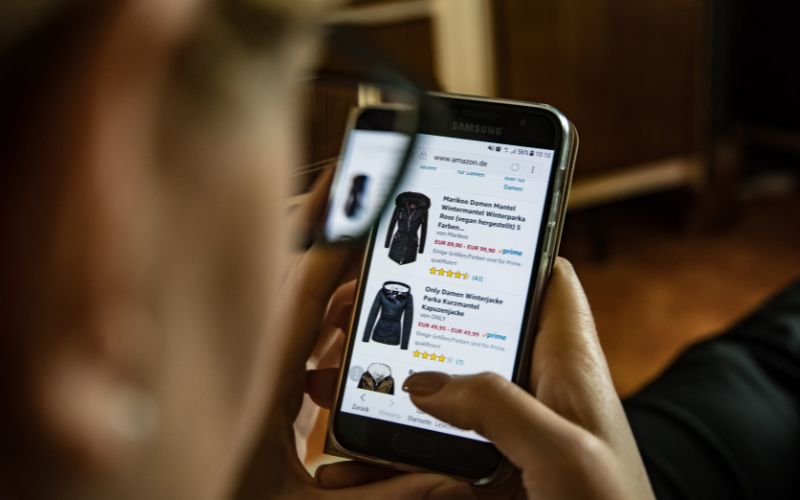 The best thing about eCommerce is that the barrier to entry is relatively low compared to other business models. You can set up an online store on WordPress easily with minimal investment and start selling products or services. With the right strategies and knowledge, it's possible to build a thriving eCommerce business from the ground up.
Of course, there are a few key considerations that you should keep in mind:
First, you'll need to decide what products or services you want to sell.
The best thing is that you can choose from a wide variety of options, from physical or digital items to subscriptions and memberships.
Then, you'll need to figure out how you're going to get those products into the hands of customers. You can do this through a third-party platform, or create your own website. Additionally, it's important to consider your marketing strategy — how you're going to draw people in and get them interested in what you have to offer.
Overall, E-commerce can be a great way to make money and build an online business. If you've got the passion and dedication, it's definitely possible to become a successful eCommerce entrepreneur. Just remember to do your research, think ahead, and use the right tools to get your business up and running.
Start an eCommerce Store Today →
---
Quick note: Bluehost web hosting is the perfect solution for beginners looking to get into the eCommerce business. It offers a range of affordable hosting plans and features that are designed specifically for eCommerce businesses. Plus, this is incredibly affordable and easy to set up – making it ideal for beginners.
---
2. Digital Marketing
Digital marketing is one of the most profitable and fastest-growing businesses online. If you have expertise in this field, you can make good money. It is estimated that digital marketing will generate over $786.2 billion in revenue by 2026, growing at a compound annual growth rate of 9%, which is simply amazing.
As a digital marketing expert, you can provide a wide range of services, such as SEO, social media marketing, and email marketing, which can help businesses increase their visibility on the web and reach more customers.
Take a Digital Marketing Course on Udemy →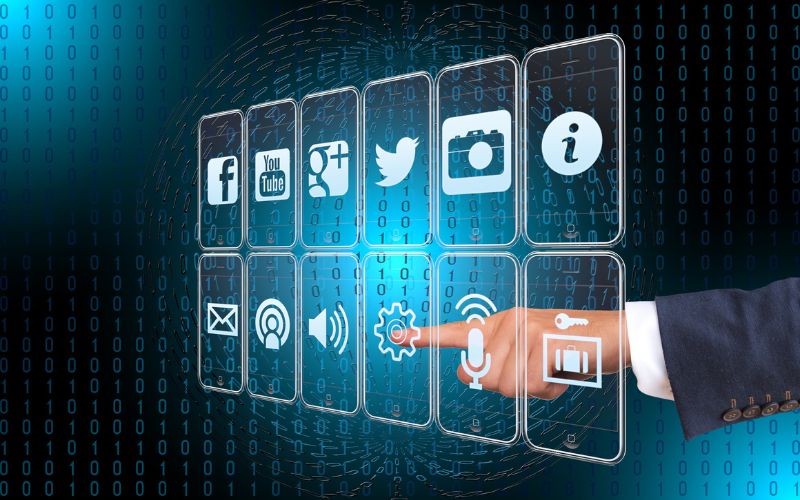 The potential for growth in this sector is immense – from improving website rankings with search engine optimization (SEO) to increasing brand awareness through targeted social media campaigns – there are countless opportunities available.
Businesses that invest in these strategies will be rewarded with increased sales and customer loyalty over time. As a digital marketing expert, you will be in high demand as more and more businesses understand its importance these days.
In short, the digital marketing industry is booming and presents enormous potential for entrepreneurs who want to get in on the action. Starting a digital marketing business can be a great way to generate a consistent stream of income and make an impact on the world. If you're ready to take the next step and get started on your own digital marketing business, there is no better time than now!
So whether you want to work as an independent consultant or set up your own digital marketing agency, now is the time to take advantage of this lucrative industry. With the right expertise and strategies in place, you can easily establish yourself as a digital marketing expert and start making money.
Take a Digital Marketing Course on Udemy →
---
You can start by taking some digital marketing courses from Udemy, one of the best online learning platforms, or watch YouTube videos on digital marketing strategies. This way, you can learn the basics and alternatively, you can gain practical knowledge by starting a blog or website and working on different projects.
---
3. Software Development
The software development market is booming, with applications from the Apple Store and Google Play being downloaded millions of times each quarter. Enterprise application software has already generated $271 billion in revenue globally, according to Statista, and the trend is expected to continue to grow.
Also, software development requires a unique set of skills, and businesses are willing to pay high fees for software that can improve efficiency and productivity.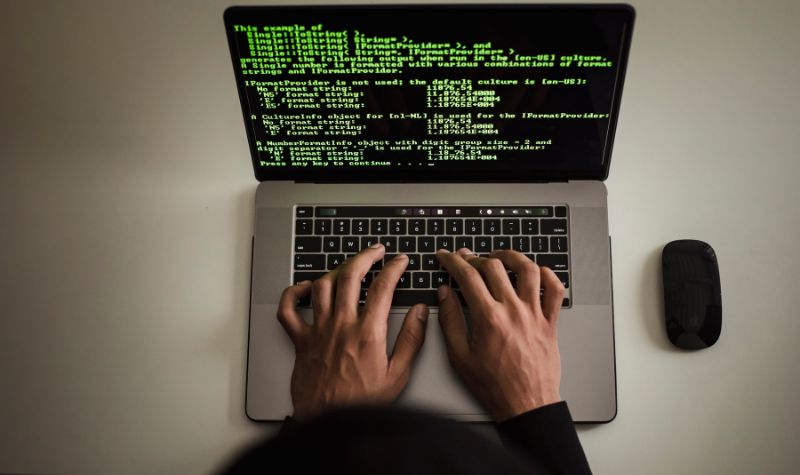 This indicates that developing and selling software or creating custom solutions for businesses can be an extremely profitable business idea.
With the right knowledge and skills, you can leverage this growing market by starting your own software development company.
When starting a software development company, there are several factors to consider. You will need a comprehensive business plan, good marketing skills, and of course, technical expertise. Understanding the target audience and their needs are essential, as is having the ability to develop custom software solutions.
Success in the software development industry requires creativity, dedication, and the right tools. Additionally, you need to understand the latest technologies and trends in software development, choose the right programming language for your project, create a solid business plan, and form a team of talented developers.
Overall, it's a profitable business idea and with the right knowledge, skills, and tools, you can launch a software development company that stands out from the competition. With a well-thought-out plan and the right team, you can make it a success.
4. Online Education
The online education industry has been growing exponentially in recent years, and there are now more opportunities than ever to start a business in this field. With the help of technology, entrepreneurs around the world can deliver their skills and knowledge to students from all over the globe and make some serious cash.
Whether you want to create an e-learning platform, sell online courses or provide tutoring services, starting an online education business could be a great way to make money and share your expertise with others.
Fortunately, there are many resources available to help those looking to get started. For example, there are several online courses and tutorials that can teach you how to create an online learning platform and market your business.
Additionally, there are a variety of tools available that can help you design and deliver engaging content to your students.
By leveraging technology, entrepreneurs can reach a global audience and build an online education business that has the potential to generate significant income. So, if you have a skill or knowledge to share, why not consider launching an online education business? You could be part of this booming industry and make some serious money.
5. Affiliate Marketing
An affiliate marketing business is a type of online performance-based marketing in which a business rewards an affiliate for each customer they bring in through their own marketing efforts. It's an effective way for companies to reach customers and generate additional sales, as well as for website owners to monetize their traffic.
As evidenced by its growing market size, affiliate marketing is a lucrative and popular way to generate revenue for businesses of all sizes. As an individual, it's an equally attractive money making option since you don't need to create a product or service, and you don't need to manage customer complaints and fulfillment.
However, it's important to understand how affiliate marketing works and the different strategies used by affiliates to maximize their profits.
With the global market size of affiliate marketing now at over $17 billion, it's clear that this industry is growing fast. 31% of publishers say that affiliate marketing is one of their top three sources of revenue – with 9% claiming it as their main source!
It doesn't also require a huge investment to get started with it. All you need is a website or social media presence and you're good to go. You can also use advertising to promote your referral link and drive sales for the merchant you're affiliated with. Basically, you need to have a way to reach your target audience.
Furthermore, affiliate marketing can be done in virtually any niche.
Almost any brand or business that wants to grow its business online will offer an affiliate program that you can join and make money from.
You can also join affiliate networks that provide access to a wide selection of merchants and products that you can promote. To be successful in this field, you need to have a good understanding of the product, service, or market you're promoting so that you leverage the right channels effectively to generate more sales and revenue.
6. Blogging
Starting a blog is an extremely popular way to make money online. With the right mindset and strategies, it can be a great source of income for anyone. This business offers an opportunity to monetize your passions, share your knowledge and expertise with others, and even build strong relationships with like-minded people.
Whether you want to create content about lifestyle, travel, fashion, or business – blogging provides a platform to do so. Additionally, there are many ways to monetize a blog such as advertising, affiliate marketing, sponsorships, and more.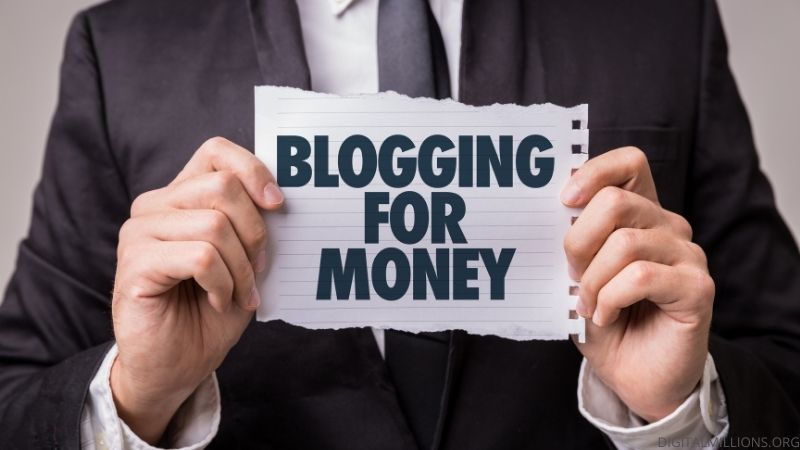 By building up a readership over time through quality content creation and strategic marketing initiatives like SEO optimization and social media promotion – starting a blog can become a profitable business idea no matter the niche. With more than 500 million blogs on the internet, there's a reason why people start blogging.
Firstly, it is important to create high-quality content that is relevant to your target audience. Blogs with 3000+ words tend to get better results and are more likely to rank high in search engines. Furthermore, it is important to publish blog posts consistently, as 67% of daily bloggers reported seeing positive results.
In fact, what you are reading right now is a blog post.
Thousands of blog posts are published consistently daily. You probably already read at least 100 blog posts monthly if you are mostly online and perform Google searches. The fact is that 77% of people actively read blogs online regularly and 61% of Americans have bought something after reading a blog article.
The most popular blogging platform is WordPress and 43% of websites on the internet depend on it. It provides a friendly user interface and makes blogging easy, even for beginners. WordPress has become an essential part of the blogging industry and it's been gaining popularity since its launch in 2003.
To create a WordPress blog from scratch, you just need to purchase hosting and a domain name, install the WordPress CMS, and start blogging.
In short, starting a blog can be a great way to earn extra income or even build a full-time business with the right mindset, content strategy, and marketing initiatives. Top bloggers make millions from blogging and you can too if you are willing to put in the work. If you would like to learn more about it, read Blogging from ZERO.
7. Dropshipping
Dropshipping is an increasingly popular business model that allows entrepreneurs to start their own online store without investing in inventory upfront. In a dropshipping business, the entrepreneur works with suppliers who handle product fulfillment, meaning they ship products directly to customers on behalf of the entrepreneur.
The best part of running a drop shipping business is that you don't have to worry about handling inventory, shipping products, or dealing with customer service inquiries. You simply have to focus on creating a great online store, marketing your products, and helping customers. It's an ideal way to build a business without much investment.
To start a dropshipping business, the first step is to create an online store. You'll need to choose a platform, such as Shopify or WooCommerce for your store.
Next, you'll need to find suppliers who will not only provide you with products but also handle the fulfillment of orders. Once you have your store and suppliers set up, you can start marketing your products and driving traffic to your store.
In a nutshell, dropshipping is a type of eCommerce business that allows entrepreneurs to build an online store without investing in inventory upfront. It is a great way to get started in the eCommerce world and can be a lucrative business. With the right approach, you can build a successful dropshipping business with minimal overhead costs.
8. Social Media Management
Social media management is becoming a profitable business model for entrepreneurs who are looking to make an impact in the digital age.
With businesses increasingly relying on social media to reach their target audiences and build relationships, there has never been a better time to offer services that can help them manage their presence and create content that resonates with customers.
With a well-managed social media strategy, companies can reach new customers, increase brand awareness and loyalty, generate leads, and even improve customer service. As such, it's no surprise that many entrepreneurs have taken advantage of this lucrative opportunity to offer their services as social media managers.
From creating targeted campaigns to optimizing profiles across multiple social channels, social media managers provide an invaluable service.
By helping businesses manage their online presence and create engaging content for their followers, these professionals can help brands stand out from the competition, engage customers, increase their ROI, and grow their social media presence.
At the same time, entrepreneurs who become social media managers have an opportunity to build a sustainable business with steady growth and potential for scalability.
Furthermore, they can work with a variety of clients and businesses while also having the ability to work remotely or from anywhere in the world.
In conclusion, social media management is a profitable business idea for entrepreneurs who are looking to capitalize on the growing popularity of social media. By understanding the ever-evolving landscape of social media, you can create a business that can help brands and businesses effectively manage their social media presence.
9. Graphic Designing
Graphic design is an incredibly lucrative business opportunity for those looking to make a living creating artwork. Whether it's logo design, website design, or branding, there is a lot of potential for making money for graphic designers. With the right portfolio, you can attract clients from all sorts of industries and demographics.
You can also work on projects for big corporations, small businesses, and even individuals. With the right skill set, you can be a one-stop shop for all things related to graphic design. If you can get creative with your projects, and come up with new and exciting ways to make your designs come alive, you could easily make a living.
Start Graphic Designing on Canva FREE →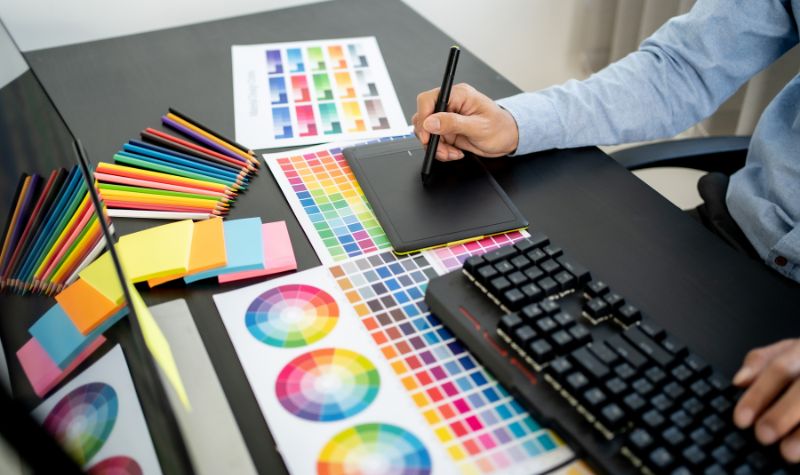 Graphic design also requires a certain level of technical know-how as it involves using different types of software, such as Adobe Photoshop, Illustrator, and InDesign. Learning these tools takes time and practice, but with the right guidance and resources, you can master them in no time!
Overall, graphic design can be a great way to make money and turn your passion for art into a business. With the right combination of skill and creativity, you can create something beautiful and profitable. Whether it's logos, websites, or branding, graphic design is here to stay and there are plenty of opportunities.
Furthermore, with the growth of digital marketing and advertising strategies becoming more prevalent than ever before – now is the perfect time to get started on building your own profitable graphic design profession or business!
Start Graphic Designing on Canva FREE →
10. Virtual Assisting
Virtual assistance jobs are roles that involve providing administrative, technical, or creative services to businesses and/or individuals from remote locations. These roles can include things like data entry tasks, customer service, appointment scheduling, web development, research projects, helping with marketing campaigns, and more.
With the rise of technology and increased demand for remote services, virtual assistance is proving a viable option for many entrepreneurs and professionals alike.
Learn How to Become a Virtual Assistant →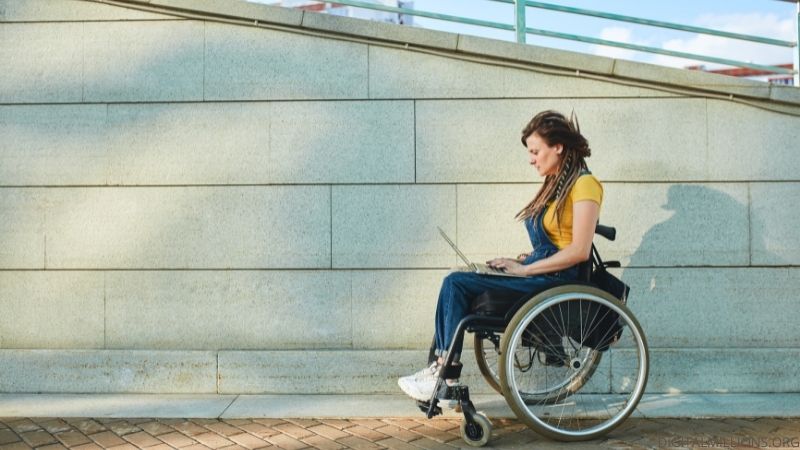 This line of work offers many advantages such as flexible hours, higher pay rates than traditional office jobs, no need to commute, as well as freedom and independence when it comes to deciding how much you want to work.
Additionally, virtual assistants can specialize in different areas like customer service or support, web design/development, or social media management depending on what they are interested in or have experience in.
Virtual assistants are commonly hired through freelance websites like Upwork, Fiverr, and Freelancer. To be successful in this role, it's important to have excellent communication, multitasking, and organizational skills. Additionally, having experience in a specific area (like customer service or web development) can be beneficial.
Final Words and Thoughts
So, here's my take on the best businesses that make the most money online. There are plenty of ways to earn money online, and these are just a few of them.
Affiliate marketing, virtual assisting, and e-commerce are some of the most popular options that you can explore. With the right skills and creativity, you can turn any of these businesses into a profitable venture.
No matter which route you take, it's important to understand the industry, the strategies and techniques involved, as well as the target audience you're trying to reach. With patience and hard work, you can succeed in any of these businesses and start making serious money online and live the life of your dreams.
So if you're looking for ways to earn extra cash while working from home, consider tapping into one of these lucrative businesses today.
You May Also Like…