Do you want to start your own online lifestyle business? If so, you're in the right place! In this article, I'll introduce you to 11 online lifestyle business ideas that are perfect for serious entrepreneurs.
I will provide you with examples, earnings potential, and more so that you can decide which one is right for you.
Do you have a hobby or skill that you fantasize about making your full-time job? What if I told you that you can?
The COVID-19 pandemic shifted work culture drastically, with over 20 million Americans forced into unemployment. Many others recognized the opportunity to make a change and willingly left their jobs to start their own businesses online. Lifestyle entrepreneurs were among them.
If you have a hobby or skill that you want to turn into your full-time business, there is no better time to do it than now.
With the internet, there are no limits to what you can achieve!
At its most basic level, a lifestyle business is one that is centered around a particular interest or activity, founded by someone who wants to be their own boss and have a more flexible work schedule.
For example, you could start an online fashion store that specializes in selling trendy and fashionable clothes to women. Or you could create a blog about cooking healthy meals that your friends and family can enjoy. Or, you could also provide web design services to small businesses.
There are endless possibilities!
Founders of lifestyle businesses get to explore their personal interests, talents, and creativity – and make money while doing it.
Whatever your interest or skill, there is likely an online lifestyle business out there that is absolutely perfect for you.
If this sounds like you but you don't know where to start, check out the below list of 11 lifestyle business ideas to inspire you.
---
---
1. Build a Blogging Business
Blogging has steadily grown in popularity over the years and, believe it or not, you can actually make a solid living doing it. In fact, blogging is now one of the best ways to build a successful online business.
The cool part about blogging is that you can write about whatever you want. Interested in fashion? Want to share your cooking skills? Feel like you could talk about sports for hours? You can create your own online community based on your personal interests and skills with a blog.
The best part? Blogging is a highly profitable business venture — it has low initial costs and high earning potential.
Here are the steps to start a blog:
Step 1: Buy web hosting space
Step 2: Buy a domain
Step 3: Update your name servers
Step 4: Access control panel
Step 5: Install WordPress CMS
Step 6: Access WordPress
Step 7: Explore WordPress dashboard
Step 8: Configure WordPress
Step 9: Install WordPress themes
Step 10: Customize how your blog looks
Step 11: Install WordPress plugins
Step 12: Set up a backup
Step 13: Improve page loading speed
Step 14: Set up all the important blog pages
Step 15: Write your first post
Step 16: Create more useful content
Step 17: Monetize your blog
Source: How to Start a Blog & Make Money?
Remember that you won't make money from blogging right away. It'll take some time and effort to get it going. However, with a little hard work and dedication, blogging can be an extremely profitable business.
But, first, spend time focusing on producing quality content that really helps people and monetization will eventually follow.
Here are some tips to help you get started:
Make sure your website is well-designed and easy to navigate. This will help increase traffic and engagement.
Choose a catchy domain name that accurately represents your blog's focus. It's important to make your site easily findable by potential readers, especially if it deals with niche topics or interests.
Offer valuable content that's relevant to your audience and provides value for the readers. This will help you attract readers and keep them coming back for more, resulting in more traffic and revenue.
Implement effective monetization strategies, such as sponsored posts, ads, or affiliate marketing, to supplement your income from traffic.
Use social media platforms like Twitter and Facebook to promote your blog and connect with potential readers. This will help you build an audience of interested people who can then refer others to your site.
Keep a close eye on your blog's analytics to monitor pageviews, unique visitors, and other key data points. This will help you optimize your content and improve audience engagement.
Take regular steps to maintain and update your website – this includes regularly updating old content and making them better, adding new blog posts, and making sure all links work properly.
Finally, be persistent in promoting your blog – never give up on it, even if the numbers don't initially show significant growth. Over time, with continued hard work and dedication, blogging can be one of the most profitable and rewarding businesses you can start.
If you want to start a blog that makes money, there are some great tips provided in this article: 65 Blogging Tips for Ultimate Success.
Be sure to read all the way through and follow the instructions.
While blogging can be profitable, it's important to make sure you do everything possible to promote your blog and attract readers. Also, like most businesses, it takes time to build a following and generate revenue.
So, don't get discouraged soon.
With the right mindset, hard work, and probably a bit of luck, your blog can be a successful moneymaker. The highest-earning bloggers report an average monthly income of over $300K, making it one of the most lucrative ways to make a living online these days.
Many top bloggers generate millions of dollars from blogging. So, if you are determined to start a successful blog, take action today.
In order to start a blog, you need a web hosting account. You can start with only $2.75/month plan from HostGator and a free domain name.
2. Sell Homemade Goods on Etsy
Try selling your homemade goods online if you're crafty and enjoy making things. Etsy is a great place to do this. It's one of the biggest online marketplaces out there and gives new entrepreneurs all the tools they need to turn their side hustle into a full-time business.
From jewelry, clothing, and books to party supplies, home decor, and art, the possibilities are endless when it comes to what you can sell on Etsy.
Simply create an account, open your storefront, upload your products, customize your page, and start selling! Be aware, however, that there are fees associated with selling on Etsy, so be sure to do your own research beforehand.
Etsy also offers a lot of resources to help newbies get started. For example, you can find tips on how to market your products, build an email list, and more.
3. Design Printables
Have an eye for design? Creating and selling PDF printables could be a lucrative business for you. Whether you like to create art prints that others can print to hang up in their homes or if you're a spreadsheet whiz that makes useful budget trackers, the possibilities are endless.
However, the software you'll need depends on what you decide to create. Canva and Adobe Illustrator, InDesign, and Photoshop are all popular options. Once you've created a few printables, sell them on online marketplaces like Etsy or Fiverr. For more inspiration, check out the additional ideas below.
Printable ideas include:
Trackers (financial, weight loss, etc.)
Calendars/planners
Coloring pages
Worksheets
Invitations
Checklists
Printables can be a great way to make money on the side while you continue to pursue your dream career. With just a bit of creativity and some software, you can start selling prints that help people achieve their goals.
4. Be a Freelance Writer
If you love to write, pursuing a career as a freelance writer may be a good fit for you. Similar to blogging, the possibilities are endless when it comes to choosing topics to write about, but it may be a good idea to focus on one or two areas at first. Freelance writing can be very lucrative, and there are a variety of ways to make money as a freelance writer.
You could sell your articles directly to clients or submit them to employers on freelance websites or marketplaces like UpWork or Fiverr. You could also offer your writing services as a ghostwriter for other writers.
Whatever route you choose, it's important to start small and build your portfolio to showcase your best work.
And, of course, don't forget to enjoy writing for the sheer joy of it – there's nothing like a good story to put a smile on your face!
An important step in becoming a freelance writer is to create a website that serves as your writing portfolio. You can use the space to showcase your work, and potential employers can get a feel for your writing style and caliber before they hire you. You can even supplement your online portfolio with a blog.
When you first start out as a freelance writer, you'll need to actively search for job opportunities and pitch yourself to media outlets and companies. It's important to build a strong network of contacts, and being proactive about finding work will put you in a better position to land future assignments.
5. Learn To Be a Virtual Assistant
A virtual assistant is someone who performs general administrative work for companies remotely. Other responsibilities may include customer service, bookkeeping, data entry, social media management, marketing, business development, and even personal assistance.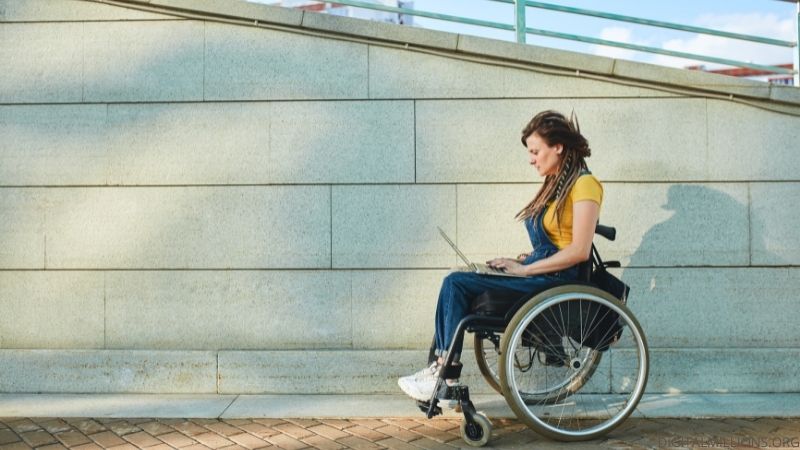 Virtual assistants are increasingly in demand for companies of all sizes and in all industries. And because virtual assistants work from home as independent contractors, you'll have lots of flexibility in setting your schedule and balancing your work and personal life.
To help you figure out if this idea is right for you, I compiled a list of important traits to have as a virtual assistant. If they match you as a person, you may be a great fit for a career as a virtual assistant.
Good traits to have as a virtual assistant:
Organization
Good communication skills
Attention to detail and accuracy
Reliability
Proactivity
Computer literacy
Resourcefulness
To get started, you'll likely need some computer literacy and customer service skills. Plus, it's helpful to have some experience working from home.
If you want to become a virtual assistant, start by checking out websites like UpWork and Indeed. These platforms are great resources for finding work as a virtual assistant, as well as learning about the industry.
Finally, be proactive about finding work.
Make sure to keep your resume updated and also network with other virtual assistants. Upgrade your knowledge and skills constantly, and you'll be in good shape to start a successful virtual assistant career.
6. Start Personal Training
Being a personal trainer is perfect for those who are passionate about fitness and want to help others achieve their goals.
You'll first need to get certified, which involves taking courses and passing an exam. Once you're certified, market yourself on social media, local community boards, and through word of mouth.
If you have a dedicated space in your home, like a garage or backyard, you can hold training sessions there. If not, you could hold sessions at a public outdoor space like a park, or even travel to your clients' location.
You can provide your services online or in person, and personal trainers typically charge between $50 and $100 per session.
If you're interested in starting a career as a personal trainer, start by checking out websites like Indeed and job listings on social media. Overall, personal trainers have a high demand and can earn a good income.
7. Become a Social Media Influencer
In this day and age, being an influencer on social media can be extremely profitable. Keep in mind that it can take some time before you start actually making money as a social media influencer, but with some dedication and consistency, it's certainly possible.
Here are the basic steps to become a social media influencer:
Choose a niche based on your personal interests and passions. Getting an audience and continuously engaging with them will be much easier if you're actually passionate about the content you produce.
Establish an online presence. If you don't already have them, create accounts on popular social platforms like Instagram, TikTok, YouTube, and Twitter. Then , start creating content that's relevant to your niche and interesting to your audience.
Use influencer marketing tactics. This means promoting the products, services, or events of others in an attempt to generate positive word-of-mouth buzz. Monitor analytics tools like Google Analytics and Facebook Insights to see which topics are resonating with your followers.
Define your audience. Think about who your content is made for and start brainstorming ideas that will resonate with them.
Create content and post consistently. Even if you don't have many followers or your posts don't gain much traction at first, it's important to continue posting consistently to all of your platforms. Create quality content and engage with the followers and growth will come naturally.
As your following grows on social media sites, you will have the opportunity to collaborate with other influencers and work with brands. If your partnered posts perform well, you open the doors for other brand collaborations, which is how you make money as a social media influencer.
8. Freelance Your Editing Skills
Working as a freelance editor is similar to working as a freelance writer. As an editor, you'll be responsible for reading content and editing for spelling and grammar, as well as giving feedback to the writer on things like structure, flow, tone, grammar, spelling, punctuations, and voice.
You also have options when it comes to what kind of content you want to edit. This could include fiction and nonfiction books, academic articles, movie/TV scripts, newsletters, or even social media content.
You'll have an easier time becoming a full-time freelance editor if you have some form of professional editing experience. If not – or even if you do – take some courses online to hone your skills and build your resume.
Create an online portfolio, join a professional organization, market yourself, and start taking clients. Ask clients to leave a review that you can post on your website and social media to help attract new clients.
9. Create an Online Course
If you have expertise in a certain area or subject, consider creating an online course (use course building platforms) so that others can learn from you. It's simple enough to do – especially if you have your own website.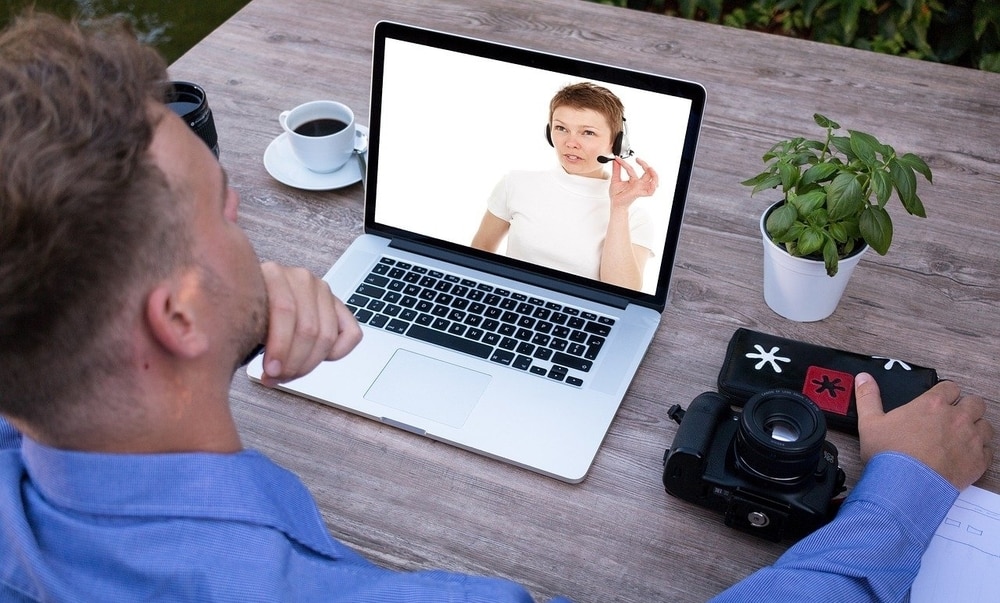 First, pick a topic. Even if you feel you're an expert in that topic, it's always a good idea to do some additional research to make sure you're producing the most authentic content possible. Write some notes and/or an outline for your course, then film. The best part about doing this from home is that you can redo it as many times as you want until you're happy with it!
You can also create written assignments or coursework to supplement the video. Maybe add a sneak peak of the course to your website and social media channels to entice potential viewers. Finally, sell your course online via a one-time fee or a subscription if you plan to create more courses.
This is a great way to earn passive income, since once the course is created, all you have to do is market and sell it. This will allow you more flexibility to either create more courses or pursue other passions.
10. Launch a Podcast
As with most ideas on this list, the business you choose will likely align with your personal passions. Launching a podcast about a topic you're interested in is another way to express your creativity and make money. Whether it be true crime, pop culture, sports, books, motherhood, or anything in between, you can start a podcast on just about anything.
With so many podcasts out there, be sure to put a unique spin on yours. Define your target audience and think about episode ideas that could draw them in.
To reach as many people as possible, sign up with a podcast platform like Spotify, Stitcher, or Apple Podcasts. While you may be able to record your podcast with your phone or computer, it's a good idea to invest in some special equipment, like a microphone.
Promote your podcast on social media to gain listeners. You will likely need a substantial following before you can start making money via sponsored ads or affiliate codes, so market, market, market!
11. Start an Ecommerce Business
E-commerce is one of the most popular lifestyle businesses on the market today. In fact, it's estimated that e-commerce will account for more than 50% of all retail sales by 2025. And there's good reason for this: ecommerce is easy to set up and manage, it's flexible, and you can sell just about anything.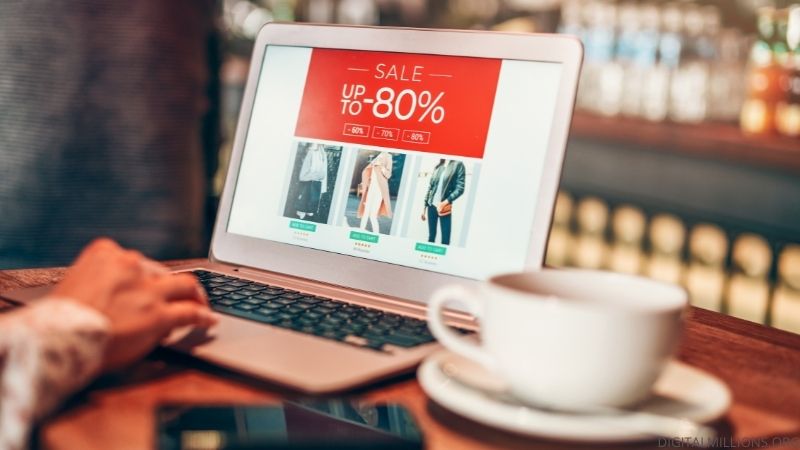 If you have some creative flair and an entrepreneurial spirit, ecommerce may be the business for you. To get started, research your niche market and decide on a product or service that resonates with you.
Consider starting your own ecommerce store and selling items that people enjoy or find useful. You can sell pretty much anything from an ecommerce store, as long as you can find products at a reasonable price and sell them for a profit. So whether that's useful face masks or colorful keychains, your imagination and product availability are the only limits!
To get started, try creating a store on a site like Shopify. You can also create an online store with Woocommerce, which is more cost-effective when compared to Shopify charges. Well, this will require less upfront investment to get going and you can reach customers across the globe.
Not interested in storing or tracking your own product inventory? You can still accomplish the same goals with dropshipping. Dropshipping is a method of order fulfillment that doesn't require you to stock the products you sell.
Instead, you act as the middleman between buyer and manufacturer that helps complete orders. When you complete an order, the products are shipped directly from the manufacturer. Websites like Shopify and Amazon both facilitate dropshipping for ecommerce, so check those out if you're interested.
Final Thoughts
Feeling inspired? Not only can starting your own lifestyle business be more personally and professionally fulfilling, but you'll have more flexibility and freedom in how you spend your time. Additionally, as a lifestyle entrepreneur you have the power to be your own boss and take charge of your career.
Think of what you're passionate about in life and find a way to turn it into a business. Use the ideas in this post to get your creative gears turning, but don't forget to find inspiration in your everyday life.
No matter which idea you choose, be sure to work hard and stay consistent. With some time and commitment, you'll be earning money in no time.
When you are getting started, it can be overwhelming to know where to start. I can understand how you might feel this way, so I want to help.
First, create a business plan and make sure that you take action on one step at a time. You don't need to know everything from the beginning. Be persistent! You will make mistakes, but that's okay. Just keep moving forward and don't give up on your dream of building a successful business.