Want to start an affiliate marketing blog, but don't know where to start? Don't worry! In this article, I'll go through the 5 most important beginner steps you should follow if you want to start an affiliate marketing blog.
First, it's an intelligent decision to start one.
Creating an affiliate blog has numerous benefits in this digital age. Also, it's probably one of the most effective ways to improve your financial situation.
It's pretty much impossible to ignore it.
Yes, there are tons of benefits to owning your affiliate blog. Free products, a respectable internet business, the benefits of working from home in your own schedule, and owning your own business are just a few of the most common advantages.
Feeling excited, right?
But, to be honest, setting up a blog is undoubtedly the easiest job in this business. The rest can be difficult and confusing. You must be on the right track if you want to become an expert and reap the countless benefits that come with it.
Yes, that's right. It's not as simple as it appears. So, without further ado, let's get started with the first step of creating your affiliate marketing blog.
Step 1: Decide Your Blogging Niche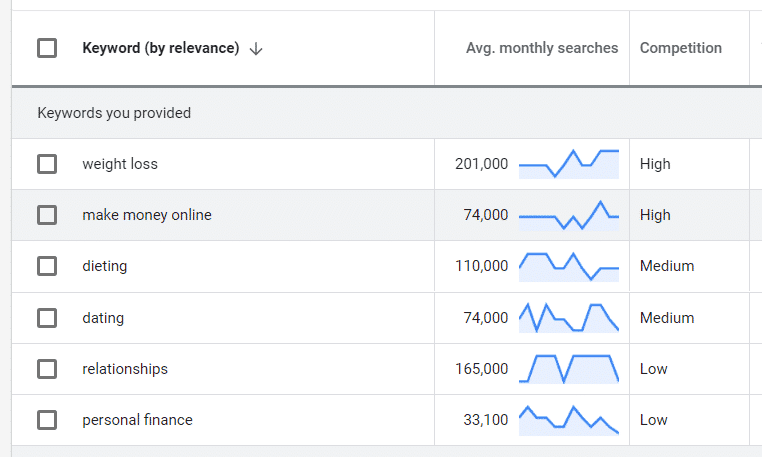 The most important thing to do before you start your journey is to figure out what your blog's topic will be – your blogging Niche.
A niche is a specific topic about which you want to write on your blog.
It'll be one of the first significant decisions you make as you start to build your affiliate blog. So, you better make the right decision, or you can find yourself picking the wrong niche and spending months working on it before recognizing your mistake.
When picking a niche, keep the following factors in mind:
Minimal competition
High-profit potential
Solves a practical need
Strong market demand
Professionally and personally satisfying
Now that you've decided on an affiliate niche, it's time to find a brandable domain name that fits your niche and the vision you want to convey.
Recommended: How to Choose a Profitable Niche for Your Blog?
Step 2: Select a Domain Name
A domain name is one of the most crucial aspects to consider when creating a website.
One of the most crucial aspects to consider when creating a website is the domain name. Picking a domain name is the same as choosing a company name, whether you're starting a blog or an e-commerce site.
It will be your online brand identity and a user's initial point of contact, so it must be relevant to your business, easy to remember, and promote.
A domain name should be clear, short, and self-explanatory so that your audience can quickly understand what your site is about and remember it.
There are two options when choosing a domain name:
Exact match domains
Branded domains
1. Exact match domains (EMD)
The domain name is totally made up of keywords that are relevant to your business. For instance, take a look at bestcakesinnework.com.
2. Brandable domains
Brandable domains are more than a list of keywords; it's a vision of who you are and who you aspire to be.
A branded domain name has long-term value because you can easily utilize it on any future project and profit from it.
Consider this: Which is more appealing, searchengine.com or google.com, and would Google have profited more from searchengine.com or its current name?
Useful: How to Get a Free Domain Name with Web Hosting Services?
Step 3: Pick a Blogging Platform
Affiliate blogging is a wonderful way to interact with people from all over the world and make profits at the same time. It allows you to express your interests, share your skills and expertise, and also promote the products or services you want to sell.
But, to do it successfully, you'll need a blogging platform.
But, what is a blogging platform?
A blogging platform is a piece of software or a service that allows you to manage and publish content in the form of a blog on the internet.
It's essential to pick a blogging platform that suits all of your needs. Because you'll need a platform that's easy to use and gives you complete control. Otherwise, providing a great user experience for your audience can be difficult.
Here are the most popular blogging platforms available:
WordPress self hosted
WordPress.com
Squarespace
Medium
Weebly
Typepad
Blogger
Tumblr
Wix
Ghost
Drupal
Joomla
Recommended: 9 Best Free Blogging Platforms (Compared And Ranked).
However, my preference, out of all the options available out there, is quite straightforward. I would always choose only WordPress (self-hosted), and I would strongly advise any new beginner to do the same. Yes, WordPress is the way to go.
Wondering why?
There are a number of factors to choose WordPress:
Easy to use
Easy to customize
Full control over every aspects
It can be hosted on your own web server
Completely free to use
Robust and secure systems
Huge community
WordPress has grown into an industry with designers, developers, and tool providers to help you in customising your site the way you want.
To be clear, I am recommending wordpress.org rather than wordpress.com to all the readers. Yes, they're not the same thing.
| WordPress.org | WordPress.com |
| --- | --- |
| It gives you the highest level of control over how your website looks, how you personalize it, where you host it, how you name it, and control almost every single aspects you can imagine. | It offers a complete website solution, including everything from hosting to domain names to backend management. It's free to get started, but you'll have to pay to upgrade. |
| Complete control | Limited control |
| Highly Recommended | Not recommended for serious bloggers |
Some of you might be thinking, "Why should I go through the hassle of handling everything myself when I can just pay WordPress.com and relax?" Well, the truth is that even though wordpress.org requires a little more effort, it'll give you more control over how your site looks and feels, functions, and how it's monetized in the long term.
Read: 97 Tiniest Steps That Help You Easily Create a WordPress Blog.
Step 4: Choose a Web Host
A web host or web hosting service provider is the company or business that provides the technologies and services required to get your blog accessible on the internet. In short, web hosting companies give your blog a home, a place to live.
You can't run a blog online unless you have a server to host it on.
Despite the fact that there are numerous blog hosting options available on the internet, you must be extremely careful while selecting a web host. If you make the wrong decision, not only will your website suffer, but you'll also waste time and money and become upset. So, if you don't make the right decision now, you'll end up blaming yourself later.
There are, however, a number of factors to consider when selecting a web host. The following are some of the most important factors to keep in mind:
The Top Deciding Factors to Choose a Web Host:
Hosting price
Your website needs
Features offered
Security features
Customer support
Server performance
Backup tools
Do you want to skip the read and get right to my top picks? The best blog hosting site for most new bloggers as well as pros is HostGator or Bluehost.
The best blog hosting sites for new bloggers:
There are tons of other web hosting services, you can find here.
If you're overwhelmed by the number of options, I strongly recommend you choose HostGator. This blog is also hosted on HostGator.
What Makes HostGator The Best Choice for Beginners:
High customer satisfaction
A well-trained support stuff available for 24 hours
Free domains names, simple setup, and cost-effective pricing plans
Dependable and trustworthy
Technologically advanced
1.5+ million websites hosted on HostGator
45 day money back guarantee
Free email, free migration, SEO tools and tons of other useful features.
Special Offer for Digital Millions Readers:
HostGator is offering a special deal for Digital Millions readers to get started for only $2.95 USD per month (with a domain name). Use this special link only to sign up for HostGator and get over a 60% discount.
Discount Coupon Code: DIGITALMILLIONS
So, up to this point, you've made four major decisions:
You've chosen a blogging niche
You've selected a domain name
You've picked a blogging platform
You've got your hosting account set up
Now that you've made these important decisions, it's time to get started. The following step is to set up your affiliate marketing blog.
Related: 25 Best Web Hosting Services for Small Businesses Compared.
Step 5: Set Up Your Affiliate Blog
So, at this point, I'm guessing you've decided on WordPress as your blogging platform and HostGator as your hosting provider.
The next step is to set up your WordPress blog on HostGator.
So, let's begin by installing WordPress on HostGator, which is really an easy and straightforward process. First, you'll need to log into your cPanel.
Install WordPress on HostGator in 12 Easy Steps:
Log into your HostGator cPanel
Type QuickInstall in the search bar
Open QuickInstall
On the QuickInstall Dashboard, click the menu item WordPress
Scroll down and click on the button Install WordPress
Select your domain from the dropdown
Enter your blog email, blog title, username and your name
Keep in mind that there is no password field
Now, click on the button Install WordPress
It will now continue installing WordPress on your domain
Wait for the confirmation message that will include your password
You'll receive an email including username, password and login URL
Congratulations! you just installed WordPress
It was quite easy, right?
For a detailed step-by-step guide, I'll recommend you read this article.
Still, if you need assistance, you can either contact me or go to their live chat system to speak with the customer service staff.
You'll usually get connected in less than 2 minutes.
Configure And Design Your Blog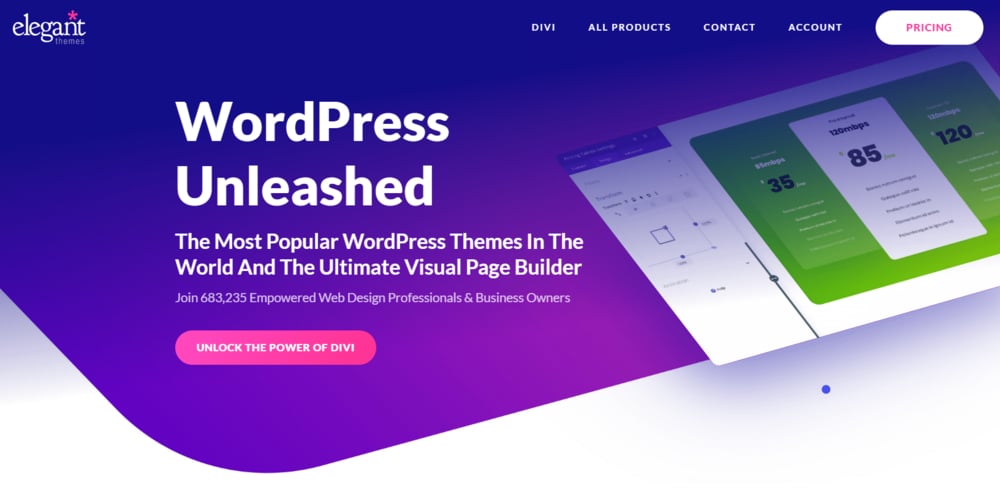 Now is the time to learn WordPress inside and out.
When I first started my blog and logged into WordPress, I asked myself, "What should I do now?" as I looked at the WordPress dashboard, despite the fact that WordPress has a fairly simple design and most of the features are self-explanatory and easy to use.
I understand it can be overwhelming for new users.
So, if you're overwhelmed by all of the buttons and settings on the dashboard, it's just a feeling of first-time users. Everyone feels the same. To help you understand WordPress better, I've created a detailed tutorial, starting from logging into WordPress to installing plugins, that you can access by clicking on this link.
Frankly, it shouldn't take long to be familiar with it, even as a new user.
The next step is, of course, designing your blog.
I cannot emphasize enough how crucial a well-designed blog is. You need to give your affiliate blog a professional appearance that sets your website apart from the millions of other websites on the internet. It really matters a lot in your blogging success.
Despite the fact that there are thousands of free WordPress themes available online, I would strongly advise you to go with a premium theme.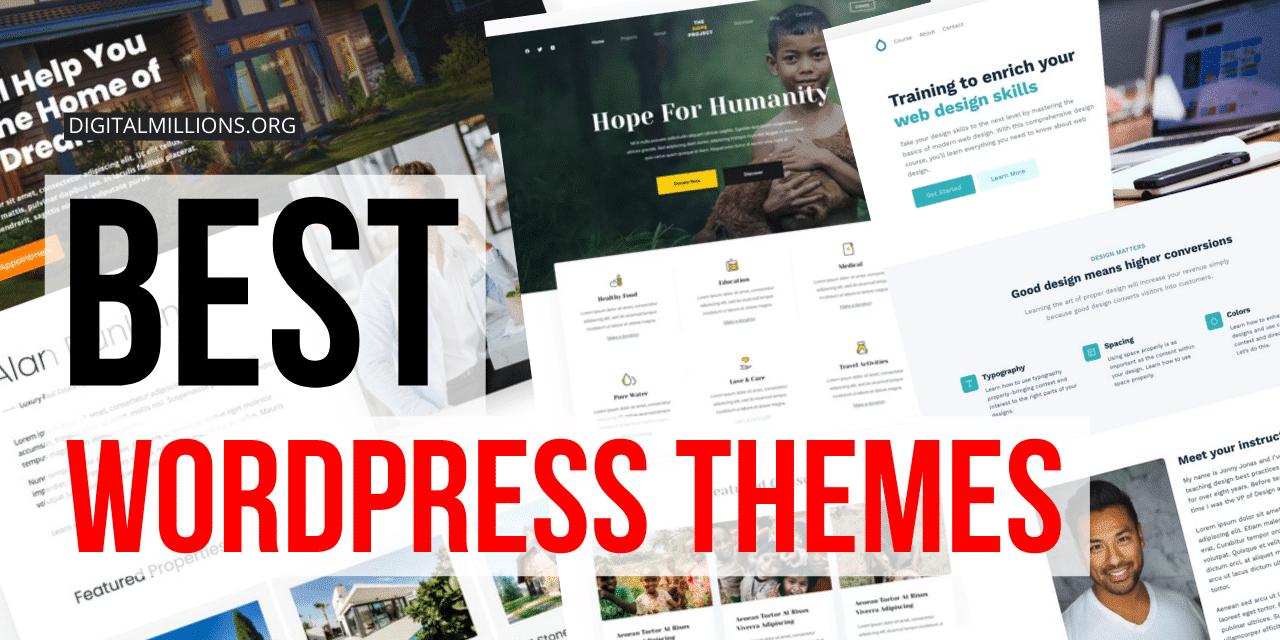 Always keep in mind that a book is judged by its cover.
And, you know what?
What matters to a buyer is the first impression, regardless of what products or appealing content you have on your blog. If they appreciate your blog design and find your content beautifully presented, it'll be easier to keep them stick to your blog longer.
So, instead of saving a few dollars by opting for a free theme, I think it's a smart decision to invest in a premium theme that is fast, SEO-ready, and feature-rich.
While premium themes are usually a better choice for your blog, I must inform you that there are a few free WordPress themes that perform as great as premium themes. The following are some of the themes I want you to check out.
The Best Free WordPress Themes:
All of the above-mentioned themes are 100% free to download and use on your blog. You can, however, upgrade to the premium version later, if you wish.
The best thing I like?
You can try these themes on your blog before paying any money. Pretty cool.
Related: 21 Best WordPress Themes for Blogging Websites.
Now that you've chosen your theme, installed it, and customized your blog to look the way you want, it's time to get to work on the actual content for your blog.
Go ahead and write your first blog post.
My Final Words
Well, it's been quite a ride.
I hope that you've enjoyed it, I certainly enjoyed writing it.
I wish you the absolute best of luck in your future financial ventures and remember that it always seems impossible until it is done.
And please share this article if you've found it helpful and useful.
It helps people who might need this information and also gives meaning to the endless hours I've invested into creating it for you, free of charge.
Create a Money Making Blog
Creating a blog and succeeding in the blogging business is hard if you don't know the right process to follow.
Blogging from ZERO is the solution to all your blogging woes. This is a step-by-step guide with everything you need to know to create a life-changing blog and make an extra $1,000 to $5,000 or more part-time income.