Is blogging a scam? A lot of people think that blogging is a scam and they're too afraid to try it out. This is sad because most of these people would actually benefit from having their own blog and making some money from it.
The truth is, those who are saying that blogging is a scam don't have any proof for this statement. What they usually mean is that they tried to make money from blogging and failed. This is because everyone makes their own decisions on whether or not to keep blogging, even if it's successful.
The decision usually depends on the amount of time you are willing to put in, how much money do you expect to make, your work ethic, etc.
For instance, if you want to make $100 a day and you can only manage to publish one blog post per week, then it will take months before your blog starts making money. Instead, you should try to publish at least 2-3 blog posts per day.
Blogging is not a scam, you just need to work hard for the results, instead of expecting them to be handed to you on a silver platter.
It takes work and dedication but you will benefit from it if you do it right.
The thing is, you can't expect everyone to be successful when they start blogging. This is because not everyone has the skills required for this type of work.
This article will tell you all about whether or not blogging for money is possible and if so how to get started with your own blog!
While it's true that there are a lot of scams out there where people claim they'll show you how to make a quick buck blogging, real money-making blogs take time and effort to create them from scratch.
Yes, there are exceptions, but that is the truth.
So, it's definitely possible to turn blogging into money by writing content that you're passionate about and giving value to an audience who will appreciate it. This is the key to monetizing your blogging site, whether it be by ads or affiliate marketing, product sales, or some other method.
So, let's take a closer look at what blogging is and how it works so that you can decide if it's right for you and probably start your own blog too.
What is a Blog and What Does it Do?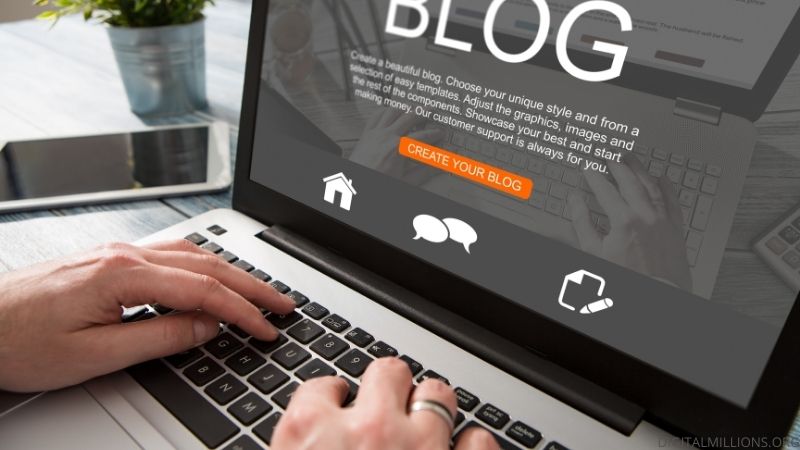 In the simplest terms, a blog is a website that is updated with new content periodically. Usually, this content is text-based, but it can also include images, videos, or podcasts (just to name a few formats).
The content you write is usually about topics that interest you or your audience. But, a post can be anything from an opinion piece to a news article, how-to guide, or even a recipe for dinner!
There are often comments on posts and readers can reply with their own opinions or questions. This creates a community where people meet and interact with each other virtually and share their experiences and knowledge.
I think you can already see how this is a powerful platform that can bring people together to learn from one another! Apart from this, blogging is one of the best ways to make money online and build a business online.
If you would like to learn more, check out Blogging from ZERO.
How Is Blogging Sites Different Than Traditional Websites?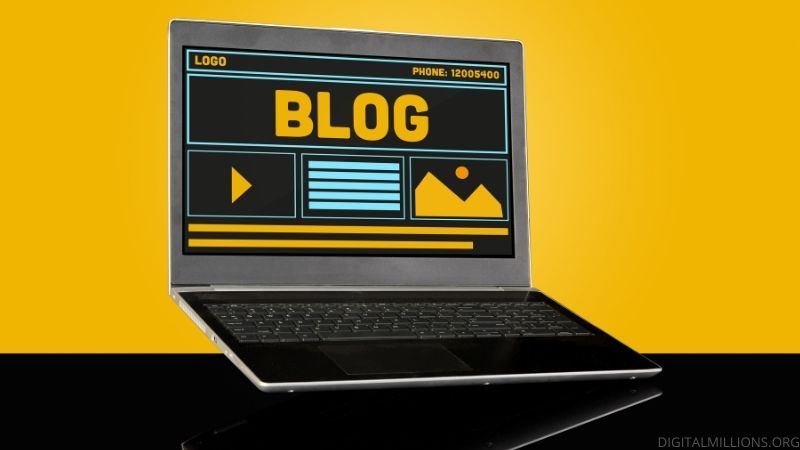 But, it's important to note that blogging sites aren't like traditional websites.
Instead, they're usually built on the platform called WordPress and there are actually several pages within one blog site.
So, you could say each post has its own website!
Typically, this will include:
A front-page where your new posts are displayed in order of their publishing date. This is often called your blog homepage, and it's usually organized there chronologically so that the newest post shows up at the top of the page.
A sidebar on this front page where you can display information about your blogs such as a banner image, ads for products, or affiliate links.
Each individual blog post has its own page where the full text of your article is located, along with any comments, if they're open for discussion.
You can also have pages that are separate from posts which house other information like contact forms or about me sections.
You can think of this setup as a house with different rooms, each of which has its own purpose. The living room is where you write blog posts and the kitchen is where you display ads or other products.
As you can see, creating a successful blog is more than just writing some content and throwing it up on the Internet.
It takes planning and organization to make it work.
Is There Real Potential in Blogging?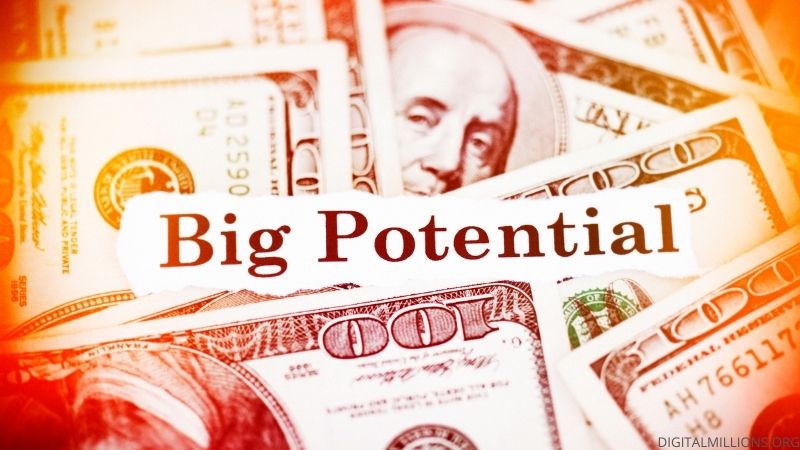 Yes, there is potential in blogging, but it does take effort and time to create a blog that is successful (just as any other business).
The good news is that once you've built your blog, you can work on things that don't require your attention every day. So, if you have a blog about cooking, you could spend 2-3 hours writing posts for this website each week and then enjoy the rest of your free time how you want to. You decide how you want to work on the blog.
The key is consistency so that your audience will know what to expect when they visit your site. If you do this, they'll be more likely to continue reading and sharing your content (and that increases your chances of monetizing it).
Now that you've made it this far, hopefully, I haven't scared you away from the idea of starting your own blog.
So many people are starting to blog these days because they want to establish an online presence for themselves or their business through a method that provides more flexibility than traditional websites.
So, if blogging sounds like something you might be interested in, here are some tips on starting a successful blog!
How Do I Create a Blog?
If you're looking to build your own site around your passion or talent, then blogging might be the right option for you!
To get started, you'll need a domain name and a web host.
The domain name is how people will find you online and the web host is where your website files are located.
Step 1: Buy a domain and hosting
You can also purchase domains through the domain registrars I've listed below.
GoDaddy is the world's largest domain registrar and it offers several different packages to help you get started with your blog site, including one for $0.99/year with free privacy protection!
Bluehost is another popular web hosting service that I recommend when building a blog site. They provide the option to start your own blog for $2.95/month, which is an affordable price point for most people!
NameCheap is an excellent domain registrar I use when establishing my own blogging sites! It offers some of the cheapest prices on the Internet and its customer service has always been outstanding.
Once you have your domain name and web hosting services in place, the next step is to choose your blogging platform.
Step 2: Choose a blogging platform
This will be what enables you to create and update your site!
You might also want to check out my article on the best blogging platforms for more information about different options available.
I recommend that you choose WordPress.
WordPress is an open-source blogging platform that is free to download and use. It is also the most popular blogging platform on the Internet, which means you'll have access to a large community of users who can help you in any need.
Step 3: Install WordPress
It's fairly easy to install WordPress on your domain.
You'll just need a couple of clicks.
I understand it can feel a little overwhelming getting started with your new blog, but once you're up and running (which shouldn't take more than a few hours), you'll be set and ready to take your blog to the next level!
If you are looking for a comprehensive guide on how to start a blog step by step, I've written a blog post about that too. You can find it here.
In this article, I have given you some of the most important tips on starting your own blog. When you are just getting started with your first blog, it can be challenging to know exactly what to do. I hope that this article can give you some of the insight and guidance you need to get started successfully.
Once you've got a few posts published, I recommend that you begin driving traffic to them. There are a number of ways you can do this, but I recommend that you start by sharing your best posts on social media sites.
The thing is, you'll need to slowly build up your traffic over time. You can't expect to get thousands of views overnight!
Once you have enough traffic, you'll be able to monetize your blog.
Some people choose to sell ad space on their website, or affiliate marketing, while others choose to offer a subscription service through digital products. There are dozens of different ways for you to make money with your site, but you'll need to get some traffic before most of these options will be available to you.
As you can see, blogging is no different than any other business. It requires you to invest some money upfront in order to get started, but once you have your website set up, it is relatively easy to maintain going forward.
Blogging is a true business and it's surely not a scam!
Being a blogger is also not a scam and you can earn money through blogging. It's one of the easiest ways to start an online business today.
The best thing?
You don't need heavy start-up capital to get started with blogging.
Blogging Is Not What You Think
Blogging is not a get-rich-quick scheme.
Just like any other real business, it requires a lot of hard work.
You'll need to be writing several blog posts every week, establishing your own personal brand, and growing a large audience.
You'll need to be patient and consistent to make money blogging.
And of course, you have to stick with it!
Once you've worked hard and been consistent for several months, you'll begin to see your blog grow. Your earnings will slowly start coming in as well.
It's also important that you realize that blogging is not always fun!
It's a lot of work.
I hate to break it to you, but blogging is not always fun.
You'll need to spend hours writing posts, promoting your blog on social media, and trying new things with your site. It can be exhausting, but it's also extremely rewarding. If you like this business, the best thing that you can do is get started today!
The Reality of Blogging for Money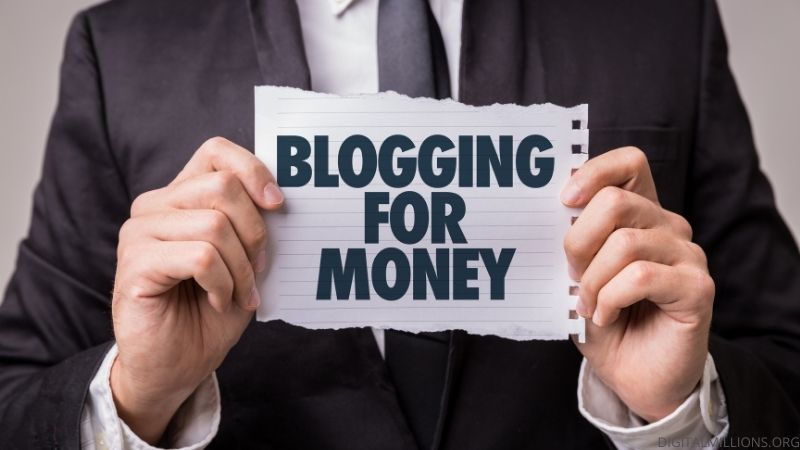 I know that there are a lot of scams on the Internet these days. There are many fake bloggers who create websites to fool people.
However, blogging is not a scam!
Blogging can be a full-time career and you can make money blogging.
It just requires dedication, hard work, and consistency. If you want to make money blogging, the best thing you can do is to get started today.
Stop sitting on the sidelines!
You don't need any experience in business or blogging to get started.
All you need is some motivation, a little bit of cash to pay for your domain name and hosting, and you'll be ready to go.
Blogging is a great business because you can work from anywhere in the world with internet access. You can run your blog on a laptop or desktop computer while traveling, working at a cafe, or even on your phone.
There's no reason to hesitate!
Get started today and you can be the next successful blogger.
Top Bloggers Who Made It Big
There are over 500 million blogs online as of now. The Internet is a great place to build your brand and to promote yourself or your business!
There's a reason why blogging is a great business.
There are countless examples of people who have been able to quit their jobs and become full-time bloggers. Well, it doesn't happen overnight, but it is very possible. Here are some of the top bloggers who made it big:
Chris Ducker – chrisducker.com
Ana Hoffman – Traffic Generation Cafe
John Chow – johnchow.com
Sujan Deswal – Blogging Tips HQ
Mark Mason – Copyblogger
Pat Flynn – smartpassiveincome.com
Jeff Goins – goinswriter.com
Jon Morrow – smartblogger.com
Darren Rowse – problogger.net
Well, there is an endless number of successful bloggers out there. Some popular bloggers make millions of dollars a year from their sites.
With creativity and hard work, you can do the same thing!
Now that you are aware of the reality of blogging, I hope you have realized why blogging is not a scam! The people who call it a scam are the ones who don't want you to succeed! With some motivation and dedication, you can be the next successful blogger. Show them all that blogging is not a scam!
Blogging Is Not a Scam!
Is blogging a scam? No way, it's not!
Unfortunately, people are being tricked by some fake bloggers on the Internet. It might be difficult to tell who is real and who isn't, but you know that blogging is not a scam!
It just takes some passion, motivation, dedication, hard work, and being consistent.
Anyone can be successful with blogging.
It just takes some time before you can start making money from your blog. Once you've worked hard for several months, you'll begin to see your blog grow. Your earnings will slowly start coming in as well.
It's also important that you realize that blogging is not a get-rich-quick scheme. It takes time, patience, and consistency!
A successful blog will take several months or sometimes years before you can start seeing a return. You can't give up after a month or two of blogging!
Final Thoughts – Is Blogging a Scam?
I hope this article has contributed to your knowledge about blogging and that you now feel confident in creating your own blog.
Thousands of people have found success with blogging. It doesn't make sense to sit on the sidelines and ignore this great opportunity!
If you want to make money, blogging is a great way to do it.
If you are passionate about something, blog about it!
Once your traffic grows, you will be able to turn it into money. It's a great business and an awesome way to make some extra cash online!
It all starts with getting started today!
Most people don't take action and it's those who take action that is successful. Trust me, blogging is not a scam! It's an amazing business and I'm sure you'll be able to make some great money with your blog if you stick with it.
If you wish to get started today, check out:
A Complete Guide to Start a Blog and Make Money Online
Now it's up to you.
Finally, if you found this post useful and helpful, please share it on your favorite social media channels using the buttons below.